salvage_and_wreck reports: MPI Offshore, an offshore installation service firm owned by Van Oord, last week (18-10-2021) accidentally dropped three wind turbine blades into the sea, while conducting scheduled maintenance at Vattenfall's Ormonde wind farm in the Irish Sea, off the UK.
According to the incident report, MPI Offshore's MPI ADVENTURE jack-up vessel last week jacked up alongside Ormonde B01 wind turbine and dropped three 61 m turbine blades and a blade clamping tool weighing 3000-3100kg overboard.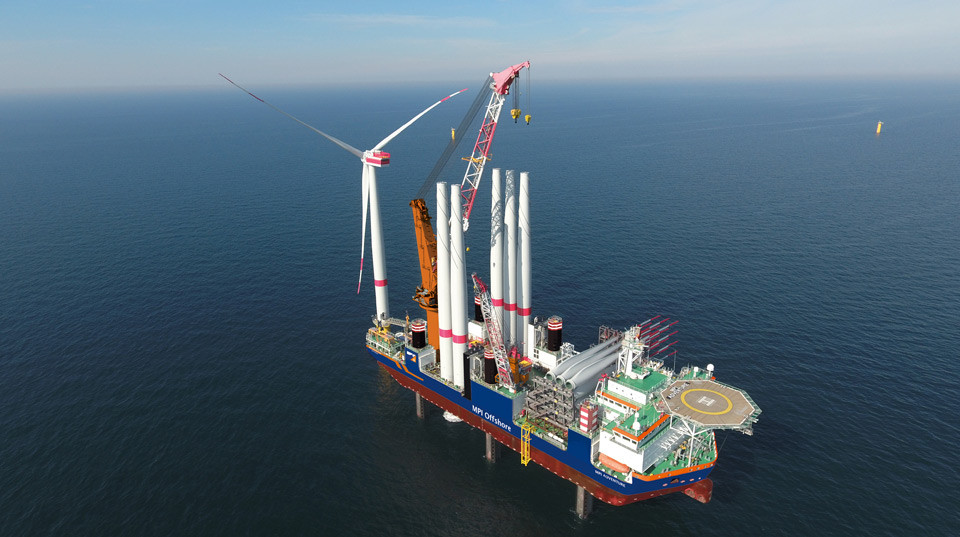 https://www.instagram.com/salvage_and_wreck/
Comment: Pity not all farm's wind turbines collapsed – wind turbines are one of the biggest environmental hazards man pollutes seas and lands with.
New FleetMon Vessel Safety Risk Reports Available: https://www.fleetmon.com/services/vessel-risk-rating/