Voyage optimization strategies are key in supporting the maritime industry's digital and decarbonization journey. By leveraging both ship operational data and weather data, ship managers and charterers receive insights to operate efficiently and meet sustainability goals, such as recommendations for instructed speed and rpm that give a competitive edge. It starts with the ability to connect the crew and shoreside team to the data through seamless integration with a single, unified platform. All of which is achieved through the ABS My Digital Fleet™ platform and its voyage optimization capability, powered by Sofar Ocean.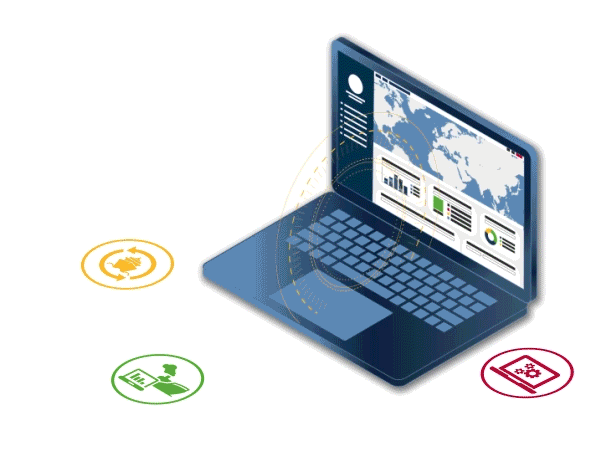 About ABS My Digital Fleet™
ABS My Digital Fleet is the only customizable risk management platform that seamlessly integrates data to provide real-time insights for driving sustainable operations and reducing operational risks. For more information please visit: www.eagle.org/mydigitalfleet
For more information please visit: www.eagle.org/mydigitalfleet
About Sofar Ocean


Sofar Ocean's mission is to build a sustainable future powered by ocean intelligence. Sofar's technology platform enables organizations to measure, predict, & act on Planet Ocean. Sofar owns and operates the largest open ocean sensor network providing critical real-time insights that power applications for customers across industries from shipping and government to environmental research and more in order to demystify the world's oceans. Visit www.sofarocean.com to learn more about their weather buoys, data services, shipping industry applications, and additional insights.
Smarty Mathew John

V.P. Digital Solutions

@

ABS

Smarty is Vice President of Digital Solutions for ABS. He is responsible for the sales, development and delivery of innovative digital products that support client business goals, as well as enhance ABS class services through safer, more informed, and data-driven approaches. He has also led product development and implementation teams for client delivery of insights-based services to improve business and operational decision-making. Throughout his career in ABS he has held a series of leadership positions in the areas of Digital Transformation; Industrial Systems, Subsea & Risk; and Advanced Technology and Research.

Shik Sundar

V.P. Sales

@

Sofar Ocean

Shik Sundar leads the global sales team at Sofar Ocean and is based out of San Francisco. He brings 15+ years of experience leading go-to-market at venture-backed startups including Pipefy (unicorn funded by SoftBank), SafetyCulture (unicorn funded by Tiger Global), and Percolate (Sequoia Capital-funded, acquired by Seismic). Shik began his career in healthcare technology, having co-founded Benefitter (acquired by HealthMarkets) and leading sales at Adreima (acquired by nThrive). Shik is an avid surfer and sailor and holds a degree in Neuroscience from Emory University.