Both 4,500 Tpl chemical tankers are scheduled for delivery this year from the Icdas shipyard
The Amoretti Armatori Group of Parma launched today in Turkey, at the Icdas shipyard, the new construction renamed Lord Lupo, a tanker for the transport of chemical products.
Godmother of the ceremony was Marialaura Dell'Abate, granddaughter of the founder Odoardo Amoretti and an active part in the governance of the Emilian group.
The ship is the first of two twin units currently under construction in the same shipyard; the second unit, Lady Guia, with a launch scheduled for next summer, will also be delivered by the end of the year.
The ships, two 4,500 deadweight double-hulled chemical tankers with stainless steel cargo tanks and with technical characteristics in line with the most recent regulations on environmental sustainability, will both fly the Italian flag and once entered into service will flank the ship. Amoretti fleet operating on consolidated traffic routes for years.
As regards the advisors from a legal point of view, Amoretti Armatori was assisted by the lawyer Pietro Palandri of the Mordiglia Law Firm, Banchero costa, and Alpina Shipping & Trading Co. Ltd participated as brokers.
Amoretti Armatori, is a company totally controlled by the Amoretti family whose third generation has been active in the company for years, with the construction of these two new units confirming its strategy of growth and entrepreneurial continuity aimed at the future. In recent years, the group has carried out a continuous rejuvenation of the fleet through a series of sales operations, which have significantly lowered the average age of the fleet itself.
According to the latest information available, the Parma shipping company should also be awaiting a further new building commissioned by the Chinese shipyard Ningbo Xinle in China in 2022.
Ningbo Xinle Shipbuilding Group Co., Ltd is a company with 47 years of experience in the shipbuilding industry. Its HQs is situated in Ningbo National Hi-Tech Industrial Development Zone (aka Ningbo Hi-Tech Zone). The company's registered capital is CNY 168,000k and the total asset is over CNY 1,800,000k. Currently, Xinle Group has 5 subsidiaries comprising shipbuilding.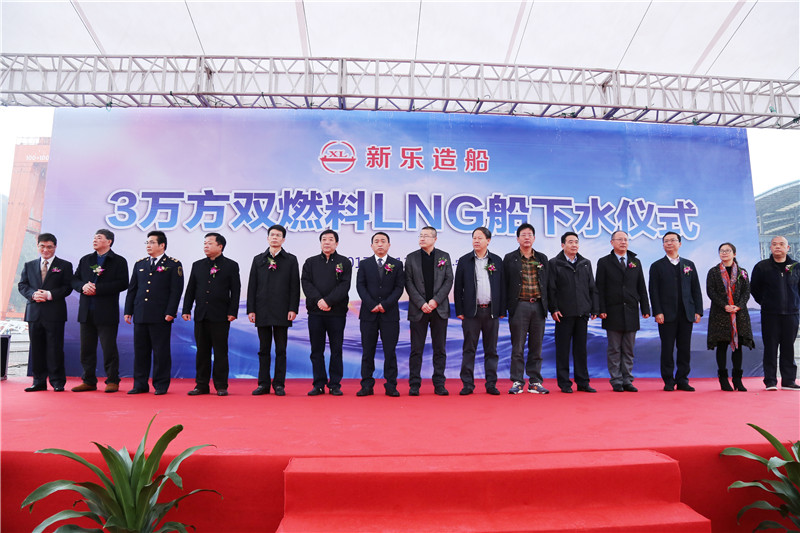 Source: Shipping Italy