The custom superyacht Shinkai was recently transferred from Feadship's construction hallway in Aalsmeer to the builder's outside dock for final outfitting ahead of her sea trials.
She is the eighth superyacht to be launched from Philippe Briand's Vitruvius Yachts studio, with construction and co-naval architecture carried out by Feadship De Vries, while Daniela Boutsen has provided her interior design. Together, the eminent group has pushed the boundaries of what might be considered both a superyacht and an explorer at the same time. And herein lay the challenge for Briand and his team.
, the 54.9-metre superyacht Shinkai has been spotted on sea trials in the North Sea. The yacht, which has a dramatic colour combination of black and silver, features exterior design from Vitruvius Ltd from renowned yacht designer Philippe Briand, while her naval architecture comes from the boards of Philippe Briand Ltd.
Photo: Ruben GriffioenShinkai has a steel hull and aluminium superstructure and a volume of 974 gross tonnes. Internally, the explorer-style superyacht has been designed by Boutsen Design, though the designs from the Monaco-based design firm have remained firmly under wraps.
The yacht is a fully custom explorer superyacht and Briand commented on her launch in October stating, "This is a special project for us, as Shinkai is the second yacht that we have designed for her owner. In fact, he was the first yachtsman to embrace the benefits of Vitruvius's efficient hulls."
Photo: Ruben Griffioen
Photo: Ruben Griffioen
The yacht has been built as a true explorer and state-of-the-art technology has been packed into the vessel. Her owner has big plans to extensively cruise and voyage into far-flung outer regions and she, therefore, needed to be built to be able to withstand ice-cold polar regions as well as warmer tropics on the equator. Briand and the design team have equipped her with an Ice Class hull and a 23-tonne gyroscope so she's ready for anything.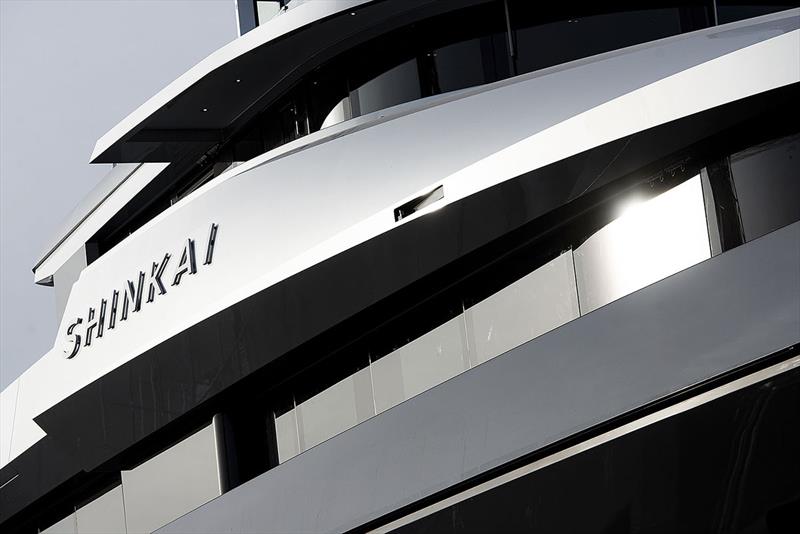 Photo: Ruben GriffioenShinkai will be delivered to her owner in 2022, following her final outfitting.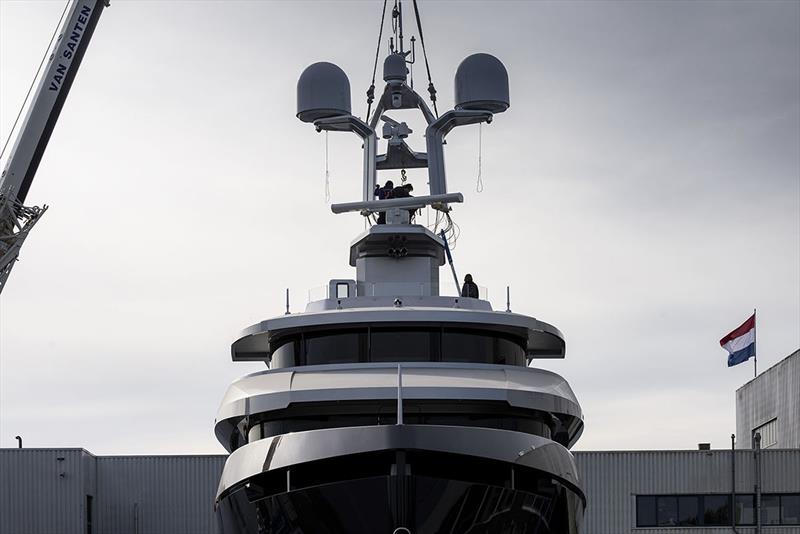 Specifications:
Light ship weight: 746t
Full load: 983t
Gross tonnage: 974GT
Top speed: 14.5kt
Range: 5,500 nm @ 12kt
Consumption: 19.5 L/nm (without hotel load)
Gyroscope: Gyromarine
Submersible: U-Boat Worx for 3 pax (7,400kg)
Sources: Superyacht Times +Other sources