A total of 35 seafarers aboard the BARKLY PEARL and the DIAMANTINA remained unpaid for 3 months. The two ships are live cattle transport ships jointly owned by a Singaporean company Beng Kuang Marine (BKM), which owns 70%, and the Australian Businessman Nick Thorne, who owns the remaining 30% through his cattle export business (NTXLS).
The ships are idly afloat on Indonesian waters while a dispute between the ships owners and the ship's manager; Global Radiance Ship Management (GRSM) causes the salaries to remain unpaid. In October, GRSM was removed from services by the BKM. After the International Transport Workers Federation(ITF) intervention, it was said that the salaries of crew members were released, but 8 sailors are yet to receive their due salary.
The ships have a chequered past, as they have numerous, repeated breaches of safety rules to their name. There have been 177 recorded breaches against the BARKLY PEARL and 68 violations against the DIAMANTINA. The BARKLY PEARL was banned by AMSA from Australian ports, as it was seen listing to the port-side with a hole in the starboard side of the hull. The DIAMANTINA sits near Jakarta after being arrested by the Indonesian navy for anchoring in Indonesia's territorial waters without permission.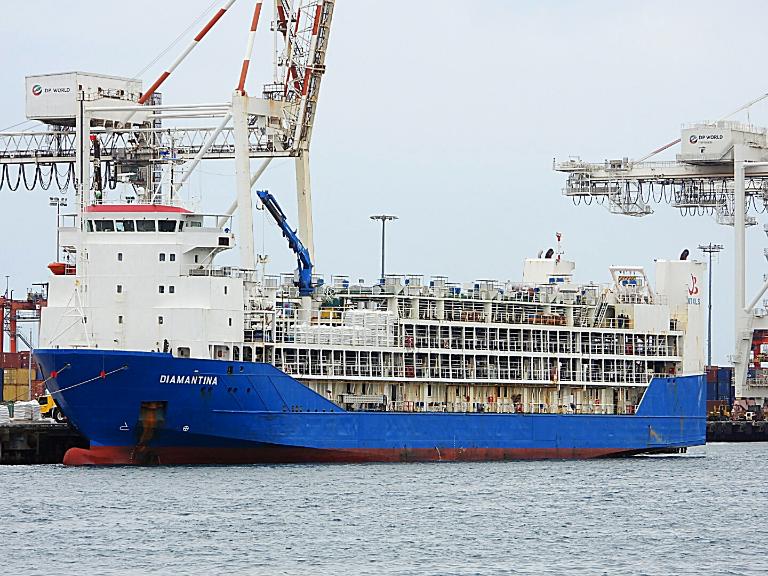 The Pakistani crew members aboard the DIAMANTINA were subject to verbal abuses by a local representative of the BKM, for which the agent later had tendered a written apology. Meanwhile, the blame game continues in the larger picture, where BKM's CFO accuses GRSM of accounting irregularities, non-payment of the crew, and refusing to disclose information. On the other hand, GRSM claims it has paid salaries from its pocket and has not been reimbursed by BKM. They have filed litigation for recovery of funds and payment for services rendered in September.
BARKLY PEAR

L (IMO: 9042295) is a Livestock Carrier that was built in 1993 (28 years ago) and is sailing under the

flag of Marshall Is

. Marine traffic reported

Its carrying capacity is 3280 t DWT and her current draught is reported to be 3.4 meters. Her length overall (LOA) is 91.5 meters and her width is 16.8 meters
The vessel is currently at port KABIL, ID after a voyage of 13 days, 20 hours originating from port GERALDTON, AU.
As ADIYAMAN (IMO: 7305007) is a General Cargo that was built in 1973 (48 years ago) and is sailing under the

flag of Turkey

.
Its carrying capacity is 5414 t DWT and her current draught is reported to be 3.5 meters. Her length overall (LOA) is 101.41 meters and her width is 15.04 meters. Marine traffic posted
The vessel departed from NEMRUT, TR on 2013-05-17 19:17 LT (UTC +3) and is currently sailing at 0.1 knots with Southeast direction