A third Olympic medal for Hannah Mills was described as "absolutely insane" by her brother Richard.
He watched Mills, 33, from Cardiff, become the most successful female sailor in Olympic history when she won gold with Eilidh McIntyre in the 470 at Tokyo 2020.
They finished fifth in the medal race, but their earlier performances meant it was enough to hold off silver medallists Poland and France in bronze.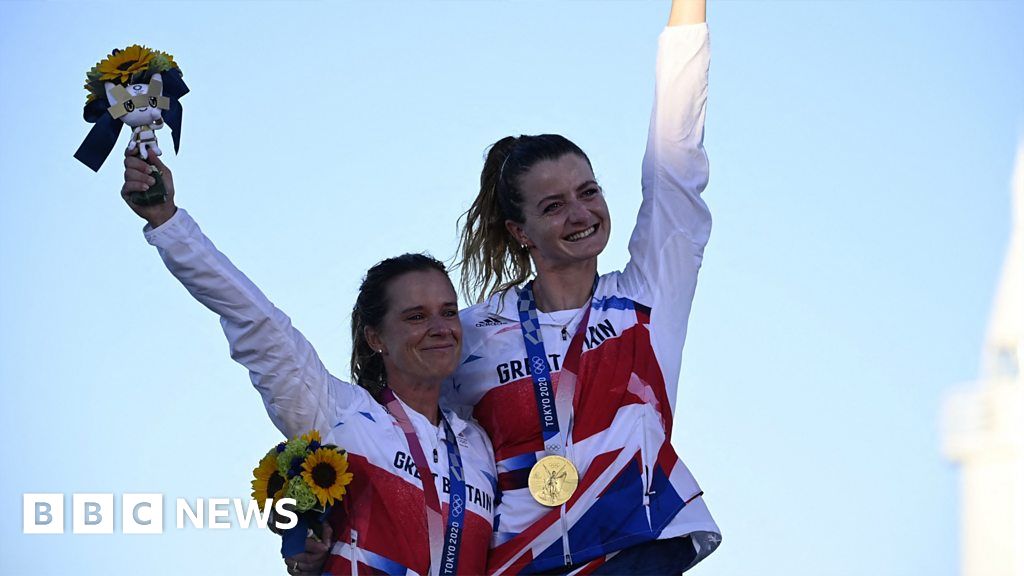 Mills, one of Team GB's flag bearers at the opening ceremony, won gold in the class in Rio and silver in London in 2012.
Her family gathered in Cardiff to watch the race on Wednesday and mum Fiona said she could not wait to hug her daughter, adding: "They've worked so hard."
The British sailing team Hannah Mills has been selected to carry the Union Jack in the Olympic opening ceremony tomorrow, Friday 23 July.
The reigning 470 Olympic sailing champion says being named as a flagbearer for Team GB at Friday's opening ceremony of Tokyo 2020 is the greatest honor of her career.
Mills and McIntyre never got their moment being raised aloft by their teammates in their victorious 470. "It was good that Hannah kept it together," said McIntyre at the press conference an hour later, "because I basically fell apart and I think I was in a shock, to be honest."
A hearing was quickly held, the French protest was dismissed, and the gold was confirmed for Great Britain. Forty-five minutes later than they would have liked, but anyway. No hard feelings either, McIntyre added. "We had a moment with these girls and hugged it out. They're such fantastic competitors. We've had so many tussles with them. So to stand on the podium with them, that is a huge privilege for us."
After growing up with a gold medal hanging on the wall in the family home, Eilidh has matched her dad's achievement, the gold medal that Mike McIntyre won in the Star keelboat back in 1988, six years before his daughter was born.