Wärtsilä signs Concession Agreement to develop, supply, construct, operate and maintain major 120 MW power plant project in Gabon
The technology group Wärtsilä has signed a 5-year long-term Operation & Maintenance (O&M) agreement with Lafarge Africa Plc, one of Nigeria's leading building material producers. The agreement covers the 100 MW Lafarge Ewekoro power plant, which provides a dedicated supply of electricity to the company's concrete and cement manufacturing processes. The signing of the O&M agreement took place in July 2021 and is an extension of a previous 10-year agreement.
The captive Ewekoro plant was supplied and commissioned by Wärtsilä in 2011. It consists of six Wärtsilä 50DF dual-fuel engines, operating primarily on gas, but with the flexibility to automatically switch to liquid fuel in case of a disruption to the gas supply. Similarly, should the quality of the gas supply be disrupted, the Wärtsilä engines will continue to operate efficiently, delivering an assured and reliable power supply to the facility. Unlike gas turbine plants, the engines will also function efficiently with a low-pressure gas supply, thus providing a huge advantage given the region's vulnerability to such interruptions.
The captive power plant provides the cement production facilities steady supply of electricity and efficient use of available natural gas as the primary fuel. By having Wärtsilä operate and maintain the power plant, the customer can focus on its core business to deliver construction materials to Nigeria.
"We have benefited significantly from the efficient way by which Wärtsilä has operated and maintained this plant for the past ten years, and we had no hesitation in extending the agreement for a further five years. An uninterrupted reliable supply of electricity is essential to our production, and having our own power plant, built, operated and maintained by Wärtsilä, gives us this assurance," said Lanre Opakunle, Strategic Sourcing Director, Power & Gas, Middle East & Africa, Lafarge – a member of Holcim Group.
"Lafarge has been a customer with whom we have built a strong relationship over a number of years. Their readiness to renew this O&M agreement is a clear indication of satisfaction with our performance, and of how it supports the achievement of their business goals," commented Marc Thiriet, Energy Business Director, Africa West, Wärtsilä Energy.
The scope of the agreement includes the operating crew, performance guarantees, plant availability, and spare parts.
Wärtsilä has also supplied Lafarge with another 100 MW power plant located in Mfamosing, Nigeria. With a total of 200 MW of generating capacity to the same customer, Wärtsilä has established a high level of trust that validates the efficiency of the company's flexible and reliable technology.
Since 2010, Wärtsilä has had a strong presence in Nigeria with a total installed capacity of 667 MW. The company locally employs approximately 90 people. In Africa, Wärtsilä has an installed footprint of more than 7000 MW.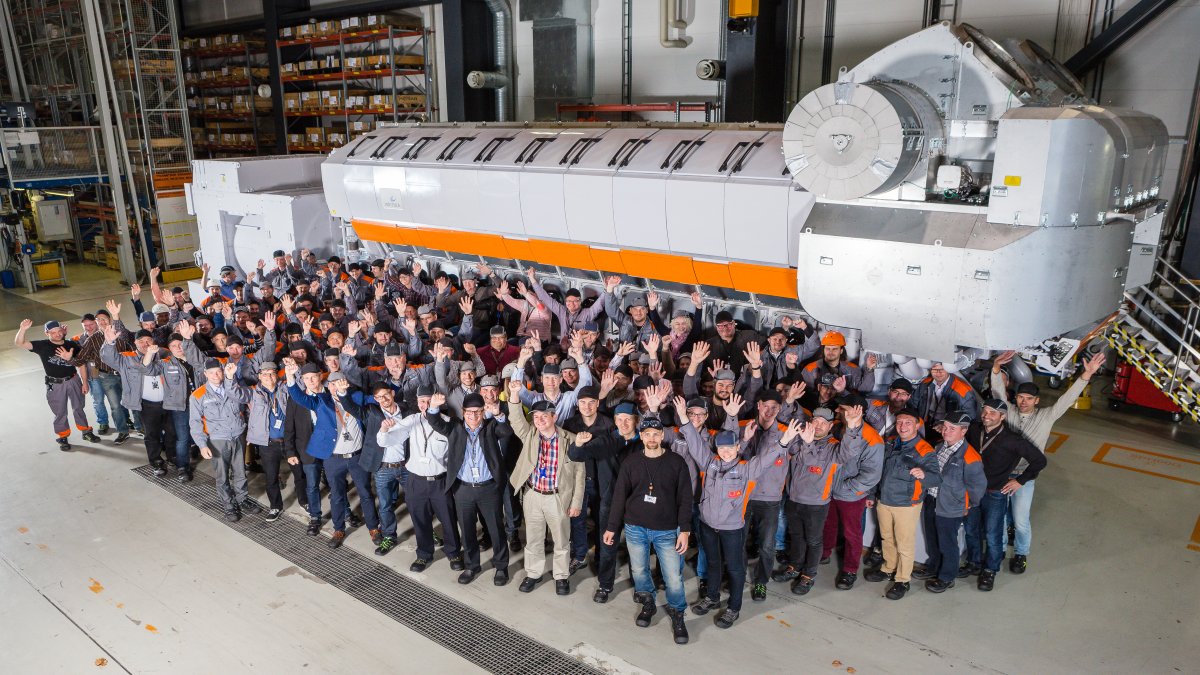 Agreement with Gabon
On Another Side The technology group Wärtsilä and Gabon Power Company (GPC), the subsidiary of the Sovereign Fund of the Gabonese Republic (FGIS) dedicated to energy and water, have on 22 September 2021 signed a Concession Agreement with the Government of Gabon for the development, supply, construction, operation and maintenance of a 120 MW gas power plant. Wärtsilä, jointly leading the project development with GPC, will build the plant under a full Engineering, Procurement, and Construction (EPC) contract and will then operate and maintain the plant under a long-term 15-year Operation and Maintenance (O&M) agreement. The EPC contract and the O&M agreement will be signed in 2022 with Orinko S.A., the joint venture between Wärtsilä and GPC.
The plant will be located at the industrial site of Owendo, close to Libreville, the country's capital. When commissioned, the plant will supply electricity to Société d'Energie et d'Eau du Gabon (SEEG), the Gabonese utility, under a 15-year Power Purchase Agreement. The project represents one of the largest of its kind in Sub-Sahara Africa and a sizeable energy infrastructure project for Gabon.
"There is currently a structural deficit between the supply capability and the demand for electricity, which is increasing year by year. This project will play an important role in bridging this deficit, and some 600,000 people will ultimately benefit from a more sustainable and economical electricity supply delivered to SEEG. The plant will replace rented generation assets by SEEG and bring significant benefits, in line with Gabon sustainability ambitions," said Marcelin Massilia Akendengue, General Director, Gabon Power Company.
"This is a major and very comprehensive project that will deliver sustainable energy at a competitive price. It highlights many of Wärtsilä's strengths, including the efficiency and flexibility of our generating sets, our EPC capabilities, our project development skills with insight into the financing arrangements, and our lifecycle support through long-term O&M agreements," said Nicolas Mathon, Director, Project Development, Africa and Europe, Wärtsilä Energy and Managing Director, Orinko S.A. "The project also emphasizes the leadership role that Wärtsilä plays in moving the industry towards a decarbonized future by delivering solutions that enable a transition to renewable energy."
The project is being developed under a Public-Private Partnership framework, with the asset to transfer to the Gabonese authorities at the end of the concession agreement. It has the full support of the government of Gabon, with the Council of Ministers' approval received in May 2021, and the Concession Agreement having received approvals by the country's President, Prime Minister, and the relevant Ministries. When completed, the project will have a major impact on the Gabonese economy.
Wärtsilä's installed base in West Africa comprises 440 plants with 946 engines producing 4928 MW in 34 countries. In Gabon, Wärtsilä has a long-term presence from projects delivered and contracted with SEEG and private energy-intensive companies.
Wärtsilä Energy in brief
Wärtsilä Energy leads the transition towards a 100% renewable energy future. We help our customers in decarbonization by developing market-leading technologies. These cover future-fuel-enabled balancing power plants, hybrid solutions, energy storage, and optimization technology, including the GEMS energy management platform. Wärtsilä Energy's lifecycle services are designed to increase efficiency, promote reliability and guarantee operational performance. Our track record comprises 74 GW of power plant capacity and more than 80 energy storage systems delivered to 180 countries around the world. https://www.wartsila.com/energy
Wärtsilä in brief
Wärtsilä is a global leader in smart technologies and complete lifecycle solutions for the marine and energy markets. By emphasizing sustainable innovation, total efficiency, and data analytics, Wärtsilä maximizes the environmental and economic performance of the vessels and power plants of its customers. In 2020, Wärtsilä's net sales totaled EUR 4.6 billion with approximately 18,000 employees. The company has operations in over 200 locations in more than 70 countries around the world. Wärtsilä is listed on Nasdaq Helsinki.​