The port's container throughput rose 1.75 times
In January-May 2021, freight volume handled in the Port of Liepaja, Latvia climbed by 5.7%, year-on-year, to 2.8 million tonnes, the Port Authority told IAA PortNews.
In the reporting period, handling of grain and cereal products fell by 1.1% to 1.06 million tonnes, handling of anthracite – sank by 84.2% to 28,800 tonnes, handling of building materials climbed by 0.7% to 282,200 tonnes, handling of oil products rose by 7% to 191,200 tonnes.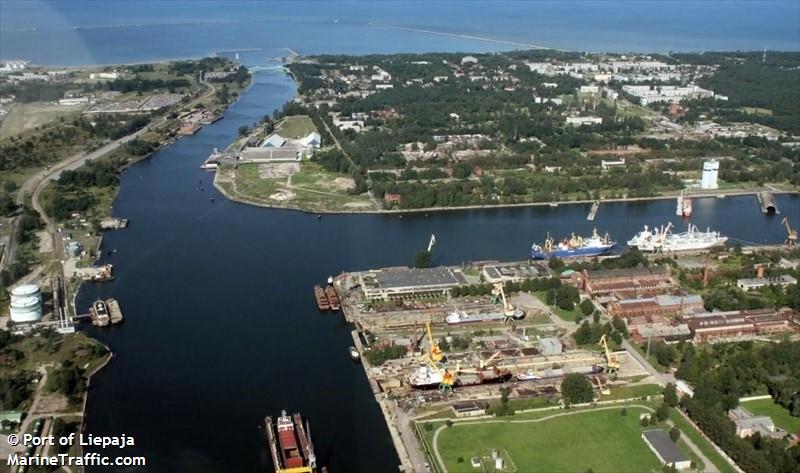 Handling of Ro-Ro cargo rose by 68% to 23,870 units, container throughput grew 1.75 times to 4,052 TEUs.
In the reporting period, the port serviced 14,169 passengers, up 23%, year-on-year
The number of calls fell by 4% to 671 calls

.
The ice-free port, situated in the western part of Latvia, between Liepāja Lake and the Baltic Sea, ensures cargo exchange between the East and West of Europe. With 5.3 mln tn handled in 2014, the Port of Liepāja is the country's third-largest port.
There are 16 terminals in the port, handling various types of cargo such as dry and liquid bulk (wooden chips and pallets, cement, grain, and cereal products, crude ore and oil products) as well as general cargo (timber, metal products, chemicals, foodstuff, and ro-ro freight), offering open-air storages (440,000 m2), warehouses (70,000 m2), silos (28,200 m2), liquid cargo reservoirs (75,000 m2) and refrigerated space (25,200 m2). Liepāja has 80 berths of 10,000 lengths in total and allows ships up to 40,000 dwt and of 11 m draught.
Liepāja's authority is currently focused on deepening the port's waters from 10.5 to 12 m, developing two specialized in container handling facilities near the port's greenfield area until 2017, as well as constructing the port entrance road, which will transfer heavy transports directly on to the main road Liepāja-Riga.