Boluda Towage participated in Port Defender Drill in Rotterdam
During the annual Port Defender drill in Rotterdam on 20 April 2022, various security partners practiced realistic scenarios against national threats of extreme violence and terrorism in the North Sea and around the port of Rotterdam.
For this security drill, Port Defender had developed a challenging scenario of a hostage-taking situation for the operators of the police Special Interventions Service (DSI) and the Netherlands Maritime Special Operations Forces (NLMARSOF).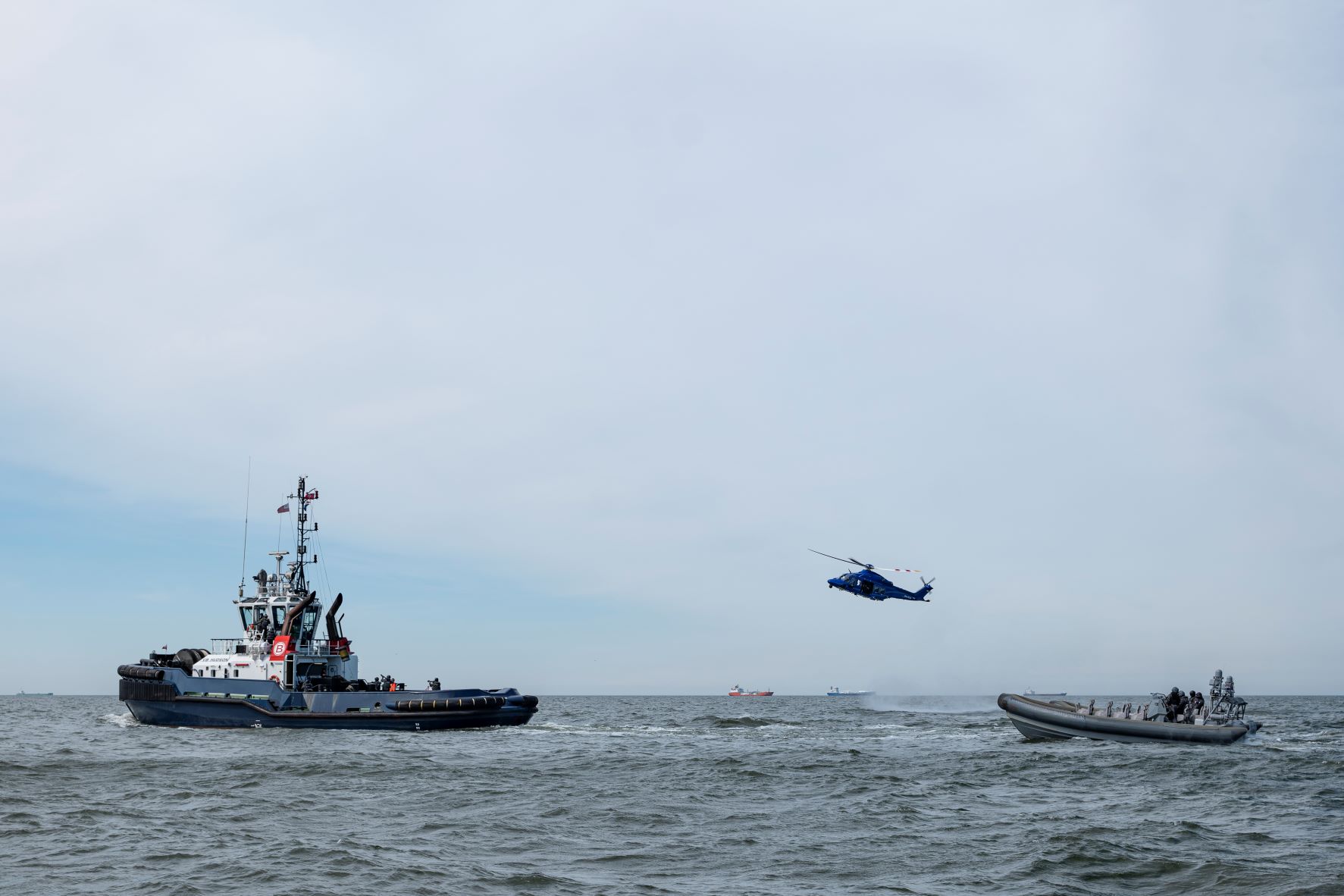 Boluda Towage participated in the annual Port Defender drill in the event of a terrorist attack. A scenario was set up, in which three 'terrorists' (commandos of NLMARSOF) boarded Boluda Towage's tugboat VB Hudson and declared that they had hijacked it. After taking the 3-member crew hostage, they demanded to set sail to a passenger ship in the North Sea.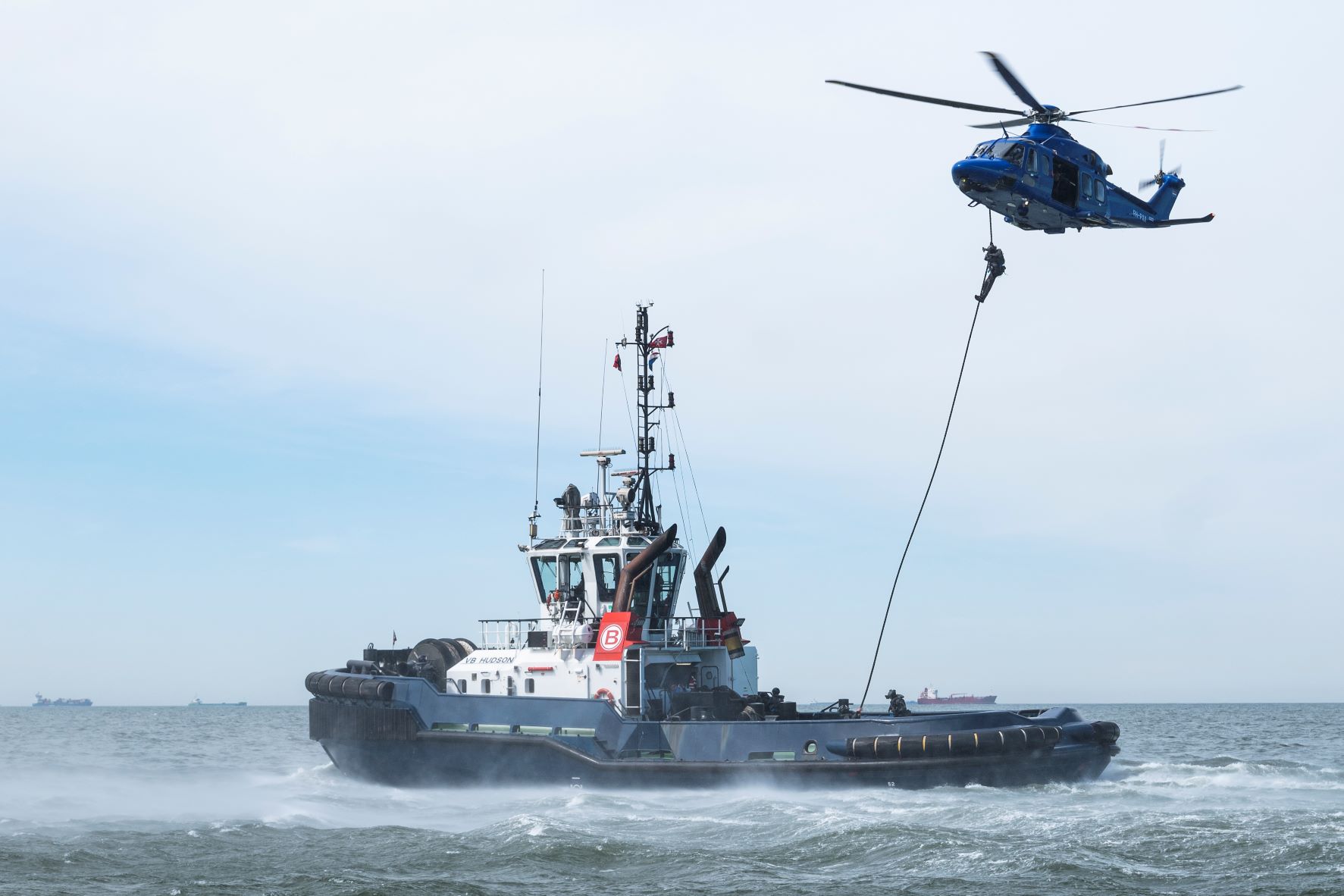 With the support of a helicopter of the Police Aviation Service and two fast RIBS, the teams of DSI surrounded Boluda's tug VB Hudson. After boarding the tug, the DSI team overpowered the hijackers and all the crew members were rescued safely.
Boluda Towage underlines the importance of a safe environment in the port of Rotterdam and we, therefore, participated enthusiastically in this security drill.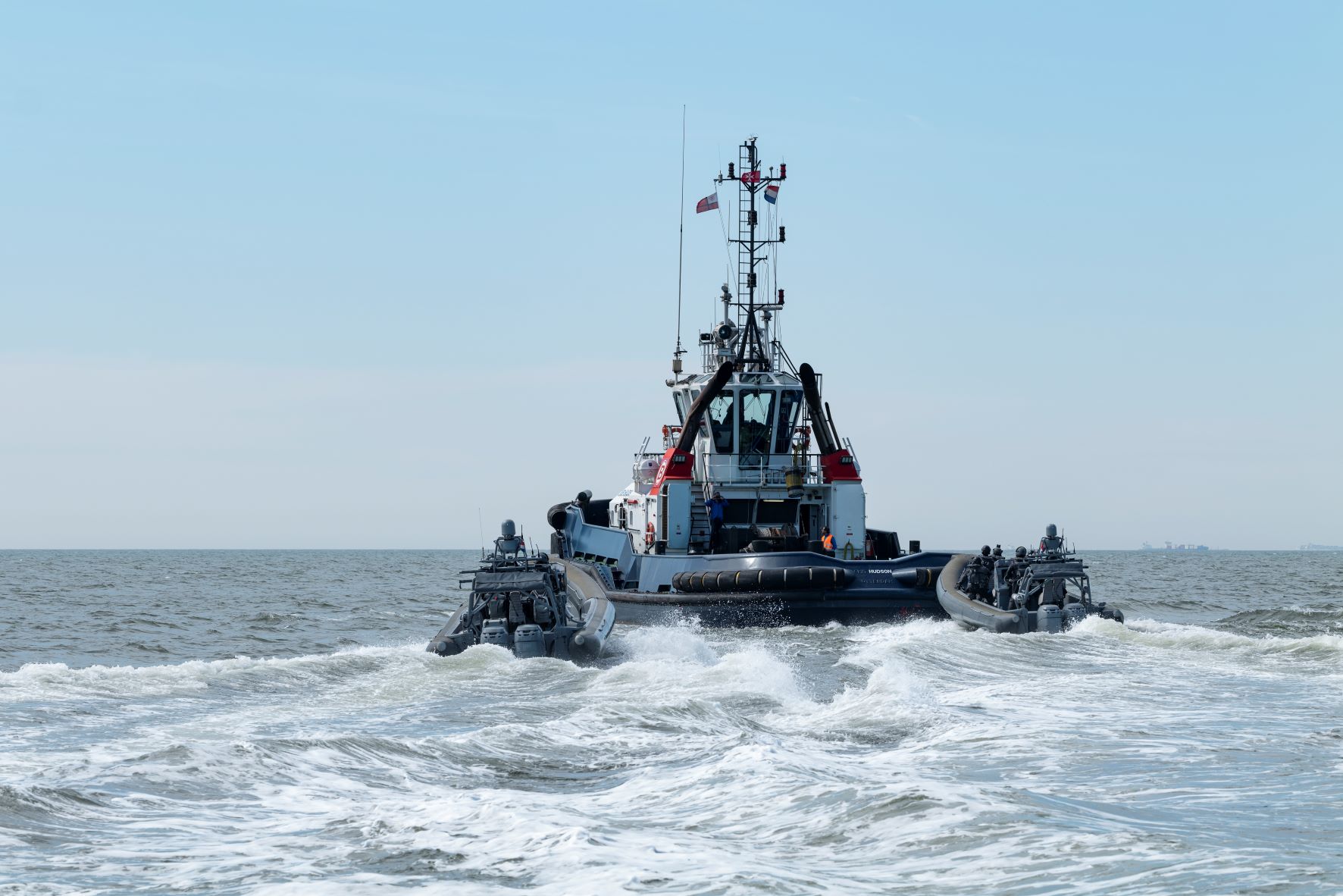 The objective of this drill was to ensure rapid and effective response of the special forces. We are impressed by the performance of these special forces; keep up the good work!