On Wednesday 04 May 2022 at Poole Magistrates Court, Poole fishermen Andrew Skinner & Reginald Skinner, pleaded guilty to retaining on board their fishing vessel, Lula Bon PE892, a quantity of manila clams that measured below the minimum conservation reference size.
Charges were laid by the Southern Inshore Fisheries & Conservation Authority (Southern IFCA) and both men were ordered to pay costs and fines totalling £4,094.00.
The court heard how during the afternoon of Saturday 25 September 2021 Andrew Skinner was observed by officers from the Southern IFCA fishing from his vessel, Lula Bon PE892, in Poole Harbour.
Lula Bon is jointly owned by Andrew Skinner and his father Reginald Skinner. Andrew Skinner returned to Poole Quay late in the afternoon to land his catch.
The vessel's fishing activity and return to the quayside were videos recorded by officers using the Southern IFCA's drone. This video footage was played in court.
On return to the quayside, Andrew Skinner landed 16 sacks (approximately 500kg) of manila clams to a fish merchant who was purchasing the clams for £3 per kg.
When Mr Skinner landed his catch, he was intercepted by officers from the Southern IFCA and Dorset Police, who carried out a full inspection.
Samples of clams were removed from 9 of the 16 sacks and measured for compliance with the Minimum Conservation Reference Size (Minimum Conservation Reference Sizes ensure sustainable fish stocks by considering the maturity of a species and allowing time for reproduction before removal from the sea).
On average, 24% of Mr Skinner's catch measured below the Minimum Conservation Reference Size of 35mm.
As joint owners of the vessel, both Andrew Skinner and Reginald Skinner were liable for the breach of regulations. Each was fined £800.00 and ordered to pay prosecution costs of £1,167.00 and a victim surcharge of £80.00.
When asked to comment, Deputy Chief Officer Sam Dell said, "This case sends out a clear message that not complying with the regulations will not be tolerated. The clam fishery in Poole Harbour is very important to the local commercial fishing industry.
Minimum size legislation is the principal management tool to protect clams within the Harbour and the taking of undersized shellfish undermines the purpose of such legislation and the protection of juvenile stock.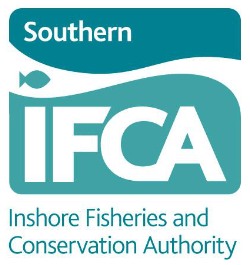 The Southern IFCA is committed to protecting our coastal fisheries, ensuring healthy seas, and being a viable industry. By taking offenders to court we aim to support a sustainable local fishery."
Press release