After various meetings with shipping companies in Europe, the Panama Maritime Authority managed to obtain various scholarships for Panamanian students to
continue their studies abroad, such as two partial scholarships for a maritime university career in the Republic of Cyprus, and upon completion
they will be able to opt for their license as Officer In Charge Of Watch, five partial.
There are 5 further scholarships offered in Ukraine, in an AMP's authorized Maritime Training Centre; also there is availability for scholarships to study for a Ship's Cook Certificate license.
Additionally, MSC is offering shipping opportunities to 5 Panamanian seafarers.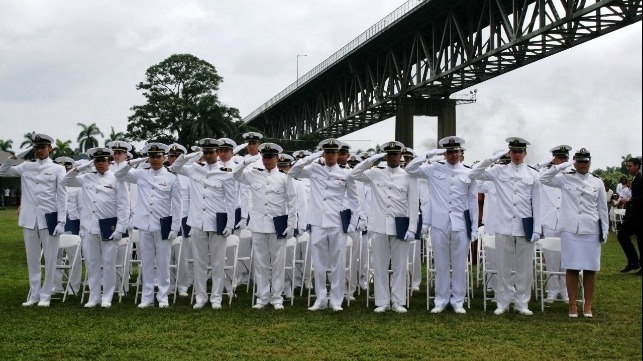 The AMP is focused on promoting the placement in the international maritime industry of Panamanian officers and cadets.
For further information, applicants need to write to laborintermediation@amp.gob.pa
If there are any other shipping companies reading and interested in offering placements and employment opportunities to Panamanian seafarers, please let me know. Those cadets really need to get ships and work on their dream job … let's help them!
#maritimeindustry #shipping #maritime #europe #training #work #opportunities #career #university #students #placements #employmentopportunities #employment
Source:  account LinkedIn Maria Dixon