ِAdmiral Osama Rabie, Chairman of the Suez Canal Authority, received Ambassador Salem Mubarak Al Shafi, the Ambassador of the State of Qatar in Cairo, accompanied by Minister Plenipotentiary Abdullah bin Hamad Al-Adham, to discuss ways of joint cooperation, at Al-Irshad building in Ismailia.
At the beginning of the meeting, Admiral Rabie welcomed the Qatari ambassador to the Suez Canal Authority and expressed his appreciation for this visit, which reflects the interest in strengthening cooperation and achieving common interests in light of the keenness of the leaders of the two countries to advance Egyptian-Qatari relations at all levels, especially the economic one.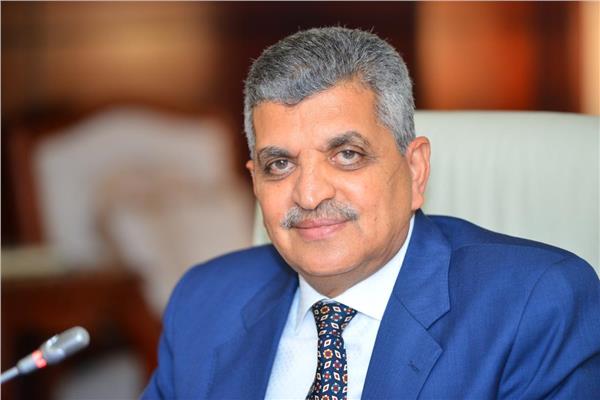 Rabie emphasized that the clear growth witnessed by the global trade movement transiting the Suez Canal during the recent period reflects the importance of the canal in supporting the stability of global supply chains despite the various global challenges and the success of the development and modernization strategy pursued by the authority to maintain its leading position in the navigation community. ?
The Chairman of the authority reviewed the efforts made by the Egyptian state to maximize the benefit of the Suez Canal and develop its resources by making good use of the authority's companies and its affiliated arsenals, in parallel with the efforts aimed at opening new horizons for cooperation with success partners and attracting foreign investments to establish joint projects.
On the other hand, Ambassador Salem Mubarak Al Shafi, Ambassador of the State of Qatar in Cairo, expressed his happiness on his first visit to the Suez Canal, which allowed him to get acquainted closely with this ancient edifice and the most important navigation facility in the world, expressing his aspiration to enhance means of joint cooperation with the Suez Canal Authority and to extend bridges of cooperation towards Increasing the volume of Qatari investments in Egypt by organizing meetings and mutual visits to explain the promising investment opportunities in the Suez Canal projects.
At the end of the visit, Lieutenant-General Osama Rabie, Chairman of the Authority, presented the shield of the new Suez Canal to Ambassador Salem Mubarak Al Shafi, Ambassador of the State of Qatar in Cairo.
The official spokesman for the Suez Canal Authority George Safwat stated