With Lloyd's Register Foundation celebrating a decade of impact in 2022, we reflect back on key highlights from across the year, each designed to progress and support our mission to engineer a safer world.
A new CEO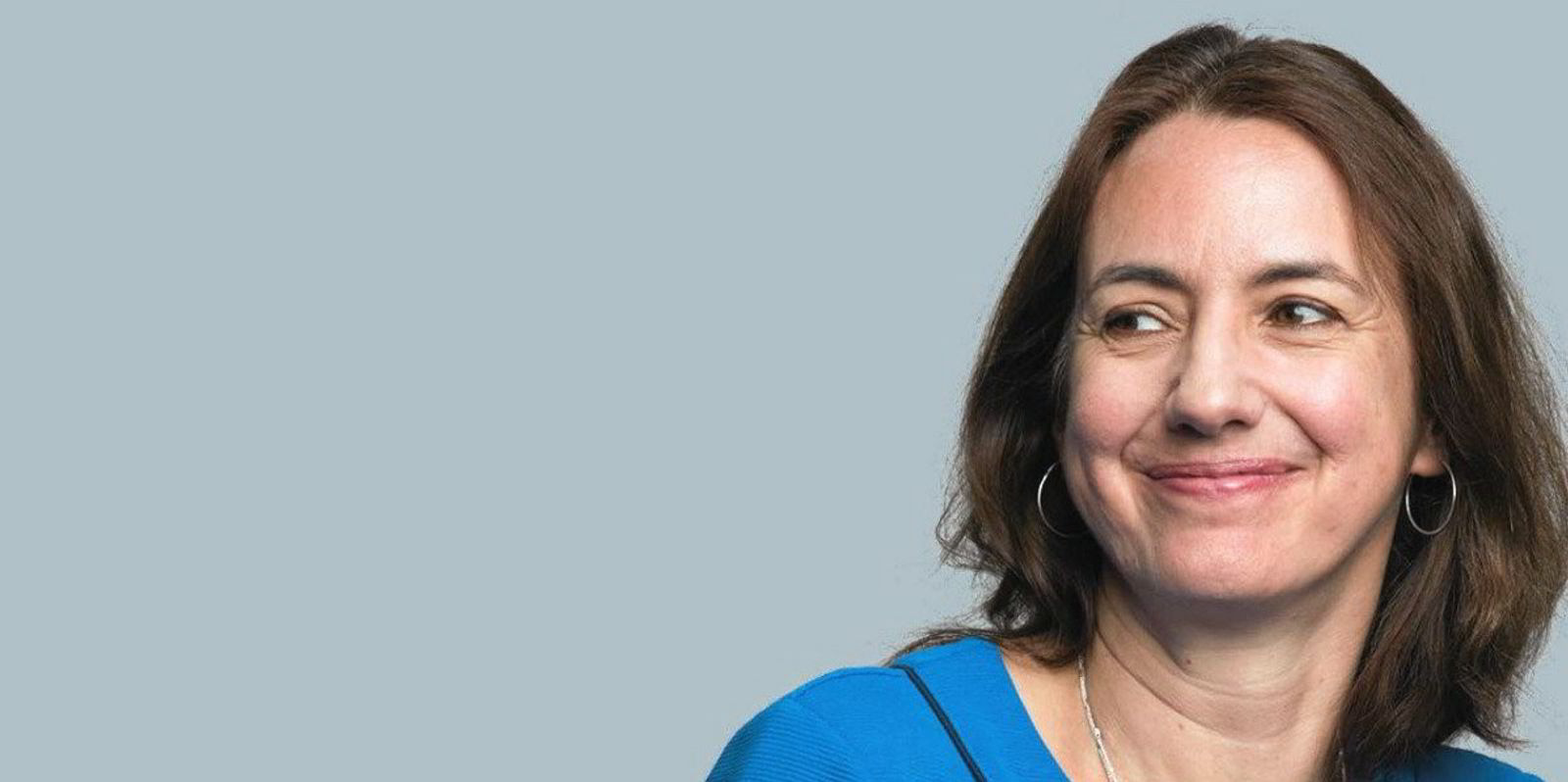 As Richard Clegg stepped down and Ruth Boumphrey took on the mantle of Chief Executive, the Foundation entered its second decade amid a time of post-pandemic recovery, geopolitical tensions and a call for more collaboration to solve the world's most pressing safety challenges.
"The Foundation's second decade will see a world that is changing fast. Population growth, climate change, the energy transition, and technological innovation will bring new challenges and opportunities for us, and it will be a privilege and pleasure to lead the Foundation to have even greater impact in making the world a safer place in the future," said Ruth.
A deep dive into the ocean economy
With a maritime history spanning more than two centuries, the Foundation is committed to working with global stakeholders to ensure the highest standards and working practices are maintained to keep workers and vulnerable communities safe across the wider ocean economy.
Throughout 2022 and with support from Friends of Ocean Action, the Food and Agricultural Organization of the United Nations, the High-Level Climate Champions team, the United Nations Global Compact and many others, the Foundation convened diverse voices from around the world at the Economist World Ocean Summit, the UN Oceans Conference and COP27 to discuss new ways and approaches needed to keep people safe from harm.
A world of risk
The Lloyd's Register Foundation's World Risk Poll 2021 launched this year, with three reports released throughout the year:
A Changed World? Perceptions of and experiences of risk in the Covid age; A Resilient World? Understanding vulnerability in a changing climate and A digital world: perceptions of risk from AI and misuse of personal data.
Findings from the reports featured at New York Climate Week, the Annual meeting of the International Monetary Fund and the World Bank, COP27 and the World Bank's Understanding Risk 22 conference.
With extensive media coverage around the world, the reports highlight 125,000 people's views from 121 countries, revealing significant areas of risk to inform more effective interventions from policymakers, governments, businesses and NGOs.
[pdf id='83131′]
Seafarer wellbeing and a just transition
The Foundation funded phase one of a ground-breaking new initiative, 'The Just Transition Maritime Taskforce' which launched a new action plan at COP27 to upskill seafarers to meet shipping's decarbonisation ambitions.
The plan was based on research by the taskforce which identified that 800,000 seafarers will require additional training by the mid-2030s to meet the sector's alternative fuel requirements.
Earlier in the year, the Foundation and LR published a joint report on seafarer wellbeing, reporting on interventions to date to protect mental health and highlighting what more needs to be done.
Building global engineering capacity
Our first 'Safety Champions in Engineering Education' scheme – part of a Foundation grant to Engineering X to deliver 'Engineering Skills where they are Most Needed' – concluded this year.
As well as creating an international community driving safety culture as a primary component of engineering education and skills development, the programme has resulted in 19 new grant projects in Kenya, Malaysia, Philippines, Nigeria, Uganda, Jordan, Mexico, India, Tanzania and Zimbabwe to facilitate a continual commitment to safety skills.
Maritime decarbonisation
A grant to Lloyd's Register led to the creation of the Lloyd's Register Maritime Decarbonisation Hub, which aims to accelerate the sustainable decarbonisation of the maritime industry.
This year the Hub launched the Silk Alliance, a 'world-first' initiative that brings together 11 leading cross-supply chain stakeholders to develop a strategy that will enable the establishment of a zero-emission trade route from South-East Asia to China.
These 'Green Corridor' trade routes are highly scalable and will be key in advancing the adoption of alternative fuel sources.
In addition, the Maritime Decarbonisation Hub has produced a zero-carbon fuel monitor and zero ready framework to assess the readiness of a vessel for the transition to zero-carbon fuels.
New data on fisher fatalities
A new report which suggests the number of fatalities within the fishing sector is likely to be well over 100,000 annually was released this year, based on joint research by the FISH Safety Foundation (FSF), PEW Charitable Trust, Lloyd's Register Foundation, the International Maritime Organization and the Food and Agricultural Organization of the United Nations (FAO) and its members.
This figure is three times more than the estimated 32,000 fatalities previously reported and was included in a new FAO report 'Regional fisheries bodies and their role in improving safety and decent work on fishing vessels'.
A safer seaweed industry
Funded by the Foundation, the Safe Seaweed Coalition (SSC) which was created to help the seaweed industry scale up safely, selected ten new projects for funding in Madagascar, Tanzania, Australia and the US during 2022. 'The Seaweed Revolution' book, written by the Foundation's Vincent Doumeizel was published in France with an English language version due in April 2023, while in December, one of the SSC's members, Notpla, was announced the winner of the Build a waste-free world Earthshot Prize for its work moving away from plastic packaging to seaweed alternatives.
Health & safety skills in South East Asia
This year the South East Asia Skills Enhancement Programme (SEASEP) contributed towards building a regional workforce with health and safety skills and new safety/inspection rules being implemented by employers. It also increases the number of opportunities for new entrants to the labour market.
Safety at sea
Thanks to a Foundation grant to a consortium led by Aalto University which focuses on safer arctic operations (CEPOLAR), methods have now been identified to optimise the design of container ship structures navigating from Europe to Asia through Arctic waters.
Funding from the Foundation, the European Commission, the UK Ministry of Defence and other organisations to the University of Southampton has led to safer ship design through better understanding of hydroelasticity in large vessels; through-life reliability of composites in rescue lifeboats; fishing vessel stability; cleaner ship design and operation methods that reduce greenhouse gas emissions.
Grant holder HELMEPA is celebrating record-level membership figures of 2,040 vessels, 275 companies and 14,000+ seafarers.
The Foundation funded Voluntary Incident Reporting Platform (VIRP) received over 1000 reports about ship accidents and near misses and the platform is now also open to fishing and sailing boats among others.
HELMEPA has worked with 180,000 coastal community residents in Greece and Cyprus, plus 1,800 Merchant Marine, Hellenic Navy and Coast Guard Officers and shipping executives to build a better maritime safety culture.
A little goes a long way
As an example of projects initiated through the Foundation's small grants programme, the RNLI help the first Tanzanian Drowning Prevention Symposium with 60 participants from Kenya, Uganda and Tanzania plus representatives from the World Health Organization (WHO) and the Royal National Lifeboat Institution (RNLI).
It provided a platform to exchange new research, key information, skills and learnings on the issue of drowning in East Africa, raising awareness among decision-makers of the need for action on drowning prevention and solutions.
Film accolades
The Foundation commissioned a series of films during the year to highlight risks being taken on a daily basis by ocean workers including fishers in Senegal, lobster farmers in Maine and search and rescue teams in the UK.
Shown at festivals around the world, the films have received a raft of accolades including best social impact film at the Discover film awards and best film at the International Maritime Film Festival in Maine.
Public engagement
The Foundation hosted four conferences and exhibitions this year to raise awareness of safety challenges around the world. More than 600 people from around the world joined the hybrid Safer World Conference to hear over 40 international thought leaders from research, academia, business and government discuss today's biggest safety challenges and the new approaches needed to create a safer world.
The SAFE exhibition in London and the Art/Science Symposium in Singapore both featured a collection of works exploring a safer world, based on grants given by the Foundation, developed in conjunction with Superflux.
Writing women back into maritime history
Led by the Lloyd's Register Foundation Heritage and Education Centre (LRF HEC), a group of leading organisations within the maritime industry including Lloyd's List, International Maritime Organization (IMO) and the International Chamber of Shipping (ICS), are collaborating on a project to highlight the activities undertaken by women in shipping over the past few centuries.
The 'Rewriting women into maritime history' project will collate material spread across UK archives so that accounts of women in the shipping industry can be identified and placed in the public domain for the first time.
The project is a being supported by The International Congress of Maritime Museums (ICMM), The National Maritime Museum, the University of Exeter and The British Commission for Maritime History (BCMH).