The International Windship Association (IWSA) has today announced that the shortlist for the second Wind Propulsion Innovation Awards has been released and the voting booths are open.
The awards recognize pioneering projects, technological innovation, and the development of wind propulsion as technically and commercially viable solutions within the shipping industry. These awards aim to highlight positive decarbonization projects underway in the world of shipping and therefore the organizers have aligned the awards with the build-up to COP26. Voting will continue up until Sunday, 07 November and then the virtual awards ceremony will be held on 11 November 0900-1030 (UK time), live from Glasgow.
"We are delighted to launch these awards which have attracted over 80 nominations. Those have then been whittled down to a shortlist for voting by 27 judges from across the shipping industry including wind propulsion experts, shipowners, naval architects, and decarbonization thought leaders." says Gavin Allwright, IWSA Secretary-General, he continues, "wind propulsion stands as a clear 'good news story for the shipping industry as a zero-emissions energy source, with technologies being rolled out today."  
There are four categories in this year's awards open for public vote:
The Wind Propulsion Innovation Award for developers of innovative technology and installations received more than 20 nominations alone. This award is sponsored by the American Bureau of Shipping (ABS). Seven companies are shortlisted: Anemoi, AYRO/VPLP, Norsepower, VALE SA, Windship Technology, WISAMO from Michelin, and Wind Wings from BAR Technologies and Yara Marine Technologies.
The Wind Propulsion Technology User Award, sponsored by Thordon Bearings will be presented to a company championing the use of wind propulsion through installing systems on ships. The shortlist includes CMES-DCIS, Mitsui O.S.K. Lines, Scandlines, Rord Braren, VALE SA, and Van Dam Shipping.
The Wind Propulsion Projects Award spotlights innovative projects that are furthering the uptake of wind propulsion, tackling barriers, or developing new technology and hybrid configurations. This award is sponsored by Wärtsilä Marine Power and the shortlist includes HHx-ESLA, Oceanbird, MOL's Windhunter, the EU WASP project, and the WiSP Joint Industry project. 
The Small Vessel Award is sponsored by MARIN and was also a very popular category, the shortlist includes projects spanning the globe from Costa Rica, to the South Pacific, Australia, and Europe, they are; Advanced Wing Systems, Blue Schooner Co, Ecoclipper, Grain de Sail, Project Cerulean and SAIL CARGO Inc.
You can learn more about the projects and technologies and register your vote at: https://www.wind-ship.org/en/wind-propulsion-innovation-awards-2021/
The other three categories will be voted on by IWSA membership with two research categories, the first being a Completed Research Award, with five important research papers and reports by research teams from Europe, Egypt, Saudi Arabia, and the USA shortlisted and that award is sponsored by The Royal Institution of Naval Architects (RINA), Kühne Logistics University (KLU) Hapag-Lloyd Center for Shipping and Global Logistics (CSGL), Dealing New Energy Technology and Econowind. The Proposed Research Award has four proposals up for the vote and is in turn sponsored by Green Marine, Norsepower, and Yara Marine Technologies. The final award is for Outstanding Contribution to the Wind Propulsion Sector and for more details on the research papers and these shortlisted wind propulsion pioneers:  Bertrand Charrier, Diane Gilpin, Kazuyuki Ouchi, Lauren Eatwell, Marc Van Peteghem, and Tuomas Riski, can also be found on the Awards page.
If you are interested in new developments in wind propulsion, curious about shipping decarbonisation or simply want to check out some really cool green shipping ideas, then come aboard and make your vote count.
The International Windship Association (IWSA), a not-for-profit organization dedicated to the promotion and facilitation of wind propulsion solutions for commercial shipping, facilitates and promotes wind propulsion for commercial shipping worldwide and brings together all parties in the development of a wind-ship sector to shape industry and government attitudes and policies.
Network – create a clear sectoral approach, grouping like-minded organizations, and individuals that can share ideas, skills, resources, technical and market information for the development of commercial wind-ships.
Promote – promoting the economic value of wind propulsion to the shipping industry
Incubate – assist in securing funding streams, project collaboration, grant applications, research, and the pooling of resources.
Educate – act as a central information hub for the wind-ship sector, the media, NGOs, equipment producers, shipbuilders, ports, governments, and the general public. Research papers, press releases, etc.
Facilitate – initiating the establishment of common approaches/criteria for all stages of wind-propulsion projects, advising stakeholders and lobby legislative bodies on policies, activities, funding, and incentives required to retrofit, upgrade, and the new build of commercial wind-ships.
For further information on membership, sponsorship opportunities, and partnering with the association, please check the IWSA website www.wind-ship.org or contact Gavin Allwright, IWSA Secretary  secretary@wind-ship.org
AWARD SPONSORS

ABS, a leading provider of classification and technical advisory services to the marine and offshore industries, is committed to setting standards for safety and excellence in design, construction and operation. Focused on the safe and practical application of advanced technologies and digital solutions, ABS works with industry and clients to develop cost-effective compliance, optimized performance, and operational efficiency for marine and offshore assets. ABS has a commitment to support, promote and develop sustainability-oriented technologies and measures for the Marine and Offshore industry. Wind Assisted and Wind Powered vessels are one of the drivers towards achieving sustainable operations and reducing GHG emissions reductions set by the IMO.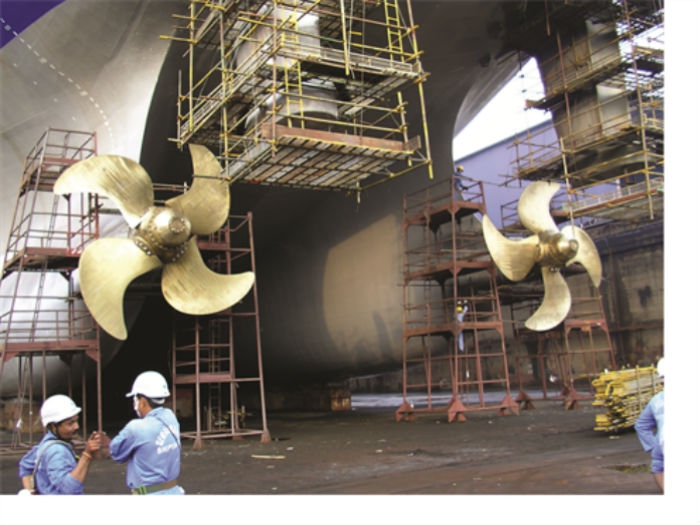 Thordon Bearings is the leading manufacturer of bearing and shaftline products that eliminate grease and oil from marine equipment – deck/sailing equipment, propeller shafts, rudders, and other shaftline products for the global market. Thordon provides a maintenance-free solution to replace greased bronze bearings, eliminating safety issues when manually greasing bearings in hard-to-reach locations onboard ships. Thordon non-metallic bearings are easily and safely machined; installation is quick and easy. Thordon's line of zero-pollution products ensures that the merchant marine, workboat, passenger, and Navy & Coast Guard vessels that have our products installed are not discharging oil or grease into the ocean and waterways.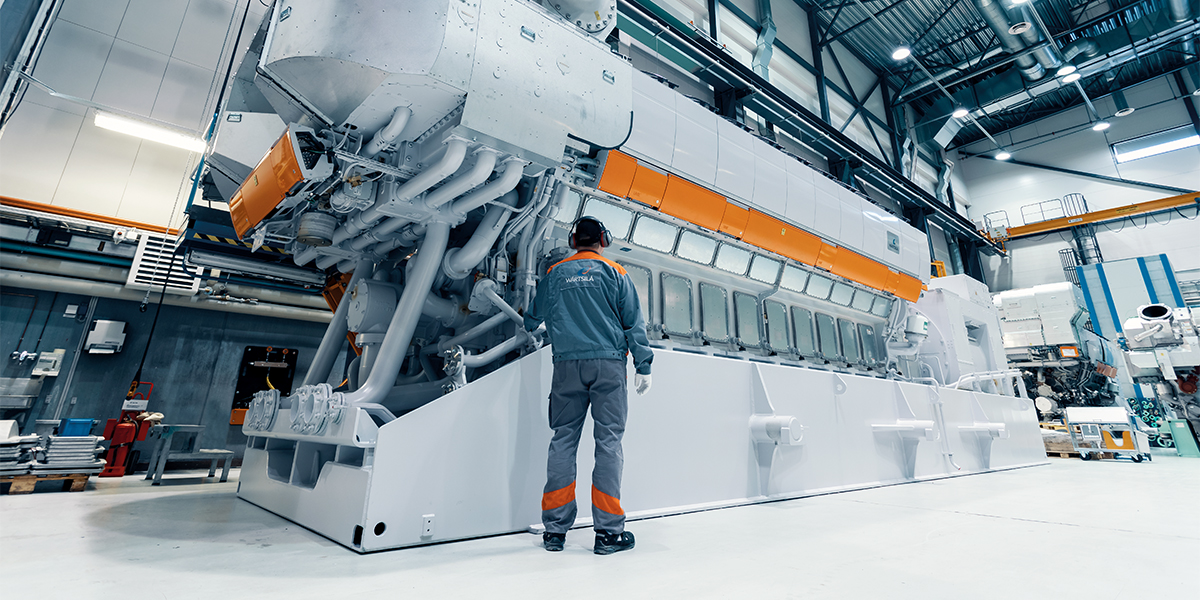 Wärtsilä Marine Power leads the industry in its journey towards a decarbonized and sustainable future. Our portfolio of engines, propulsion systems, hybrid technology, and integrated powertrain systems deliver the reliability, safety, and environmental performance that Wärtsilä's Smart Marine vision encompasses. We offer our customers performance-based agreements, lifecycle solutions, and an unrivaled global network of maritime expertise. 
MARIN is a globally recognized top institute for hydrodynamic and nautical research, extended with aerodynamics for wind propulsion. Our mission is 'Better Ships, Blue Oceans': we stand for clean, smart, and safe shipping and sustainable use of the sea. We do this as an independent knowledge partner for the maritime sector, government, and society. We support the decarbonization in shipping by doing in-depth and collaborative research into new propulsion, powering, and energy configurations and we continue to improve methods to improve hydrodynamic efficiency, based on our 85-year experience. But we specifically also support wind propulsion in many research projects for the industry as a whole, as well as specific new build and retrofit projects. MARIN, Better ships, Blue oceans
The following three categories will be voted on by IWSA members only. The research categories will be shortlisted using the following general criteria:
(i) Relevance – does the research cover an area of importance/relevance.
(ii) Impact – has/will the research further our understanding/application/uptake of wind propulsion.
(iii)Clarity – are the objective, content, benefits/impact made clear and are easily accessible.
(iv) Stakeholder engagement – level of input/collaboration
(v) Wider Impact – does the submission speak to non-industry/non-academic people – policymakers, cargo owners, the logistics chain, the media, NGOs, general public.
The Royal Institution of Naval Architects (RINA), is an internationally renowned professional institution whose members are involved at all levels in the design, construction, maintenance, and operation of marine vessels and structures. Members of RINA are widely represented in industry, universities and colleges, and maritime organizations in over ninety countries.
Kühne Logistics University (KLU) Hapag-Lloyd Center for Shipping and Global Logistics (CSGL)  Kühne Logistics University (KLU) founded the Hapag-Lloyd Center for Shipping and Global Logistics (CSGL) under the auspices of Hapag-Lloyd in 2018. The purpose of the CSGL is to combine rigorous academic research with practical experiences and insights in the area of shipping and container transport, to increase the competitiveness of the sector, enhance its sustainability profile and contribute to the development of Hamburg as an international maritime knowledge hub. The CSGL research team focuses on the advancement of shipping and maritime transportation in areas such as digitalization, sustainability, and the creation of value.
Dealfeng New Energy Technology focuses on marine energy saving and emission reduction products in decade. The main partners of the company are senior experts and designers in the shipbuilding industry. Dealfeng has developed Flettner rotor sails that are 1M×3M on the 100T-test ship and 4M×24M on the ground. Through calculation, Dealfeng rotor sails can reduce 10%-20% fuel and CO2 emissions for ships under different wind conditions. This year, Dealfeng plans to install a 24 meters × 4 meters Flettner rotor sail on a bulk carrier.

Econowind is a Dutch-based company, related to HCP and Conoship international, a ship design and engineering office in Groningen. Econowind is fully dedicated to wind-assisted ship propulsion. We developed the eConowind-unit, supported in the form of a subsidy by the European Union and the three northern Dutch counties (SNN) with the VIA funding for regional development. The company offers a series of wind-assist solutions based on the Ventifoil® system which can be fixed to a vessel, deployed on a movable Flatrack system, or the eConowind-unit where the ventifoils are placed inside a 40ft container, with the size of the foils not limited to the container size. The Ventifoil® is a wing-shaped element using modern innovations in aerodynamics creating high propelling force relative to its size. Smart suction is integrated into the wing, resulting in double the force of the Ventifoil while reefing when needed.
Yara Marine Technologies provides technologies to enable a greener maritime industry. Since 2010, YMT has been a frontrunner in the emissions reduction industry. Today, Yara Marine offers a portfolio of green technologies, such as SOx scrubbers, fuel optimization systems, turnkey shore power solutions, and the cutting-edge, advanced wind-assisted propulsion system WindWings. Yara Marine works with ship-owners, yards, and naval architects as partners in its effort to reduce maritime emissions and drive the change towards a greener maritime industry. Yara Marine Technologies is headquartered in Oslo, Norway, with branches in Sweden, Poland, and China. 
Green Marine is a voluntary environmental certification program for the North American marine industry. It is a rigorous, transparent and inclusive initiative that addresses key environmental issues through its 14 performance indicators. Participants are shipowners, ports, terminals, Seaway corporations, and shipyards based in Canada and the United States.  The program encourages its participants to reduce their environmental footprint by taking concrete actions. To receive their certification, participants must benchmark their annual environmental performance through the Green Marine environmental program's exhaustive self-evaluation guides. They also need to have their results verified by an accredited external verifier and agree to the publication of their individual results.
Norsepower's mission is to reduce the environmental impact of shipping through the commercialization of innovative and modern sail power. Norsepower Rotor Sails provide a reliable and easy-to-operate auxiliary wind propulsion system with a proven savings record. Norsepower Rotor Sails have until today been installed onboard six ships and they can typically reduce fuel consumption and all related emissions by 5-20%.
SHORTLIST JUDGES 
Aleksander Askeland – CSO, Yara Marine Technologies
Andrew Stephens – Executive Director, The Sustainable Shipping Initiative
Bertrand Charrier – Founder, BC Consulting
Bud Darr – Executive Vice President, Maritime Policy and Government Affairs, MSC Group
Carleen Lyden Walker – Executive Director, NAMEPA
Craig Eason – Owner, Fathom World
Daniel Barcarolo – Senior Engineer, Sustainability at American Bureau of Shipping (ABS)
David Bolduc – Executive Director, Green Marine | Alliance verte
David Patraiko – Director of Projects, The Nautical Institute
Dmitriy Ponkratov – Technical Director, Royal Institution of Naval Architects.
Edwin Pang – Chair, Royal Institution of Naval Architects IMO Committee
Frank Berrens – Director, Berrens Maritime
Frédéric Moncany de Saint-Aignan – Président du Cluster Maritime Français
Giovanni Bordogna & Nico van der Kolk – CEO/CTO, Blue Wasp Marine
Grant Gassner – Director of Integrated Systems and Solutions, Wärtsilä Marine Power
Haris Zografakis – Partner, Stephenson Harwood LLP
Helene Smidt – Lead, Maritime Industry Decarbonisation Council, Royal Belgian Shipowners' Association (RBSA)
IMO Maritime Technical Co-operation Center for the Caribbean (MTCC-Caribbean)
John Buckingham – Chief Mechanical Engineer, BMT
Lars Robert Pederson – Deputy Secretary-General, BIMCO
Octavi Sadó Garriga – Ship Design Manager, Mærsk Mc-Kinney Møller Center for Zero Carbon Shipping
Peter Rae – President, World Wind Energy Association
Ruan Wei, Professor – Head, IMO Maritime Technical Co-operation Center for Asia (MTCC-Asia)
Sara Skold – Project Manager, Clean Shipping Index
Sofia & Conor Fürstenberg Stott – Partners, Fürstenberg Maritime Advisory
Vasileios Kosmas, Dr – Senior Researcher, Hapag-Lloyd Center for Shipping and Global Logistics (CSGL) of Kühne Logistics University (KLU)