The ITF Dockers' Section has joined the International Cargo Handling and Coordinating Association (ICHCA) continuing the section's work to develop new avenues to engage with the stevedoring industry to advance the rights and safety of dock workers globally.
"Nearly every day we learn of a serious workplace accident causing death and serious injury, and dockers around the world know how dangerous our ports are. This is the primary reason that we've joined ICHCA – because if ICHCA is to have credibility as a leading voice for port safety is needs to have unions and worker participation," said ITF dockers' chair Paddy Crumlin.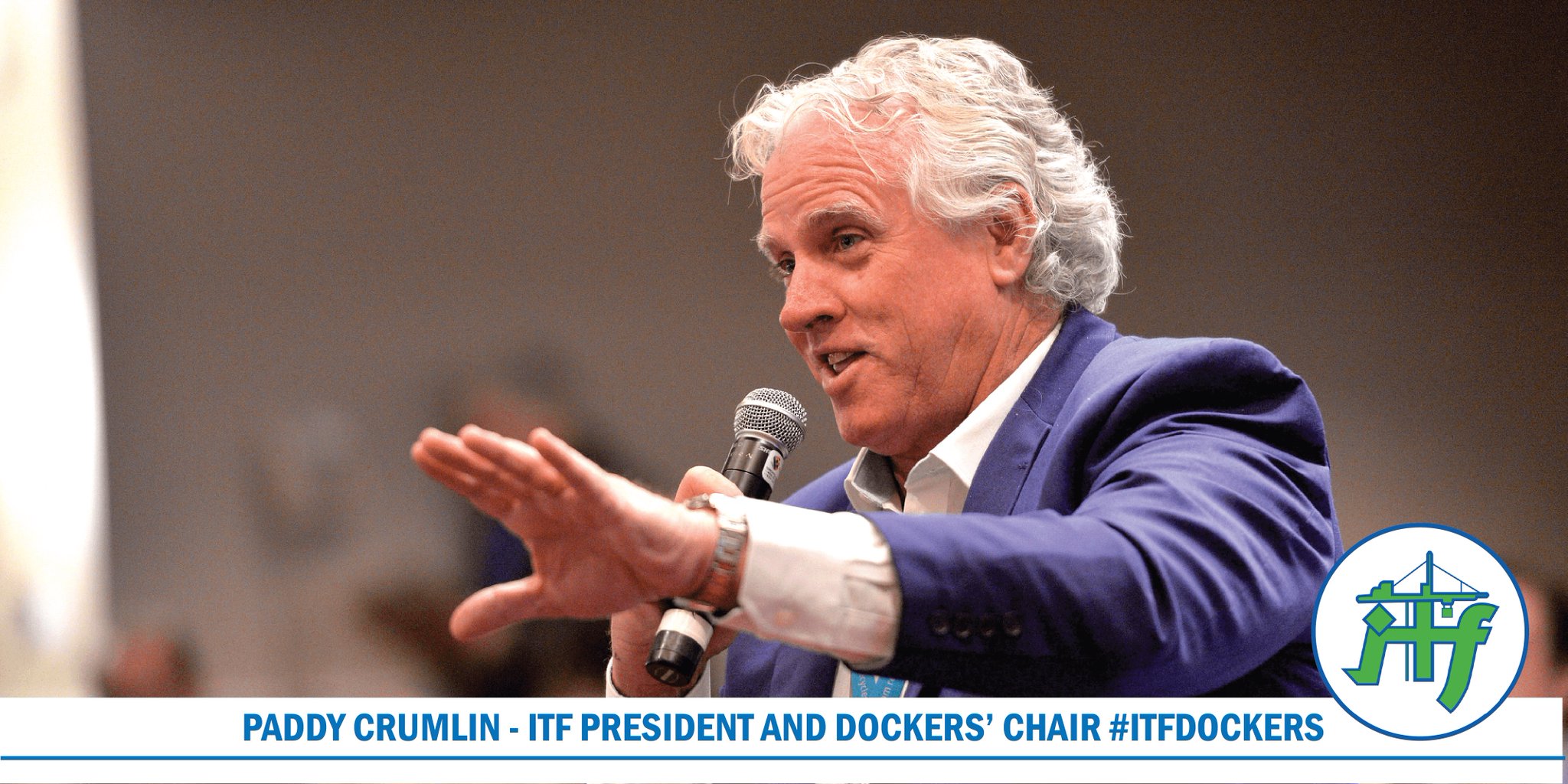 "We are developing a comprehensive program to meet our strategic objectives to organize more workers, to campaign against rogue employers, and to advance policy to protects dockers' rights and safety and moves worker's interests forward. It is integral that the ITF and our affiliates participate in global forums such as ICHCA, the IMO, and many others to influence policy, regulations, and the industry to improve workplaces and conditions for our members," said Crumlin.

 
Last week, an ITF delegation attended ICHCA's International 20/20 Cargo Vision Conference and Exhibition led by Steve Biggs from Unite the Union and Bob Dhaliwhal from ILWU-Canada, who are the respective chairs of the ITF Dockers' Section Occupational Safety and Health and Future of Work and New Technology working groups, with participation also from the ITF Dockers' team.
 
"We were given the stage to openly discuss the terrible safety record of the port industry globally, and all of the delegation raised our grave concerns about the tragic spate of deaths that we've seen over the last years, and raised specific issues from safe work in ports to lashing, digitalization, and automation. Our messages were strong and direct and are already making an impact," said Biggs.
"Without our voices groups like ICHCA can simply be echo chambers, we know that and they know that too. So, we see huge value for both the ITF family and the industry for the Dockers' Section to have a seat at the ICHCA table. It gives the global federation and our unions the opportunity to meet directly with key industry stakeholders, such as the leading global terminal operators, port authorities, employers' organizations, as well as the ILO and IMO, and work collaboratively across a range of issues.
 
"We look forward to working with ICHCA on a range of topics at the IMO. We are putting our health and safety experts onto ICHCA working groups in order to advance the workers' agenda in occupational health and safety and to minimize the disruption that digitalization and automation posed on workers and their communities," said Biggs.