Scheherazade had been undergoing repairs in the Italian port of Marina di Carrara
Italian authorities have detained a $700m superyacht, named Scheherazade, for its links to Russian President Vladimir Putin.
The seizure is part of the EU's sanctions on Russia for its military attack on Ukraine.
Since last September, Scheherazade had been undergoing repairs in the Italian port of Marina di Carrara.
However, the recent activity suggested that the vessel was preparing for a voyage.
There have been many reports regarding the vessel's ownership. Some believe that the luxury vessel is owned by Putin himself.
Investigators also believe that former Rosneft executive Eduard Khudainatov could be the beneficial owner of the vessel.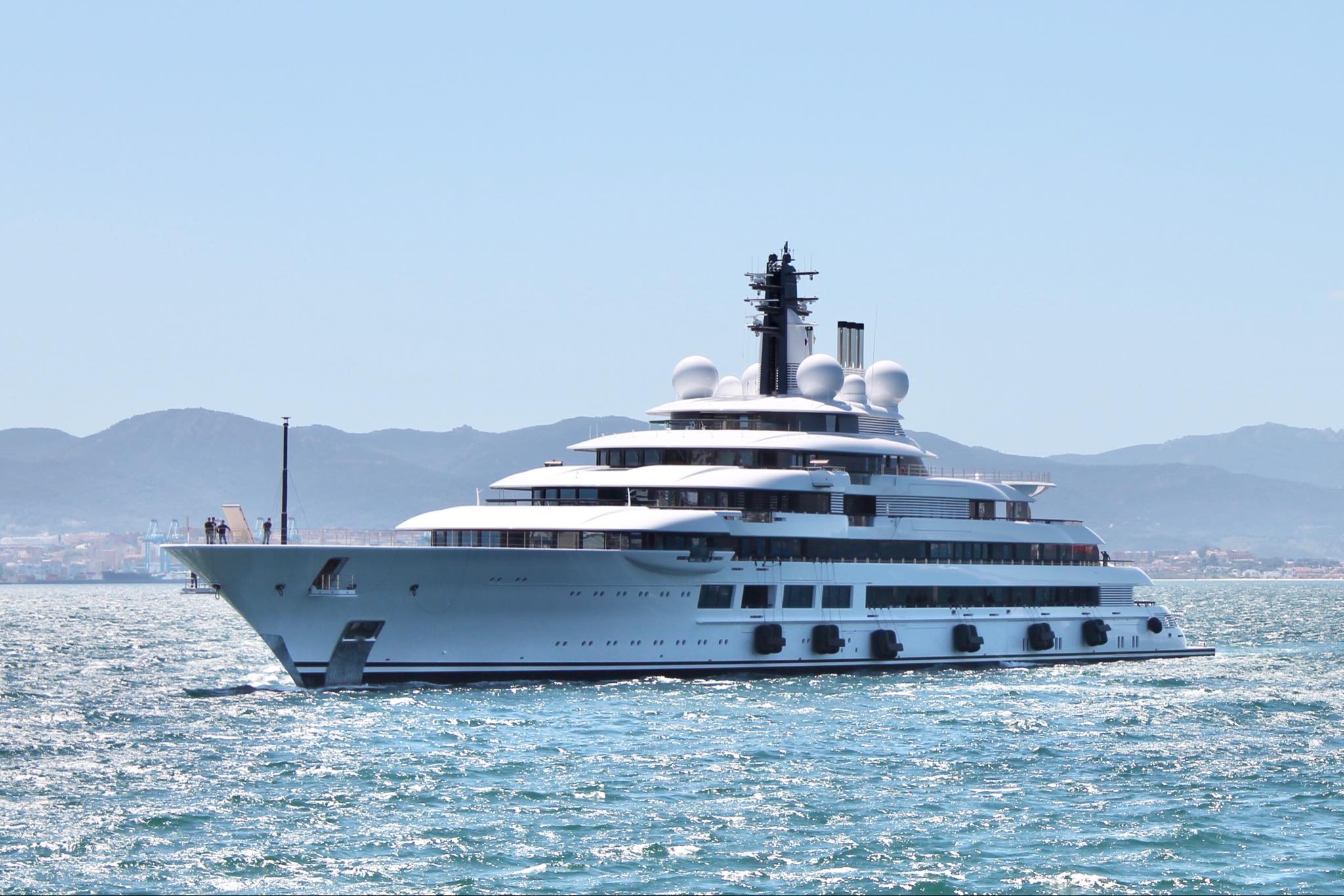 An ally of Putin, Khudainatov has not been included in the sanctions list following Russia's Ukraine offensive.
However, the order to impound the Cayman-Island-flagged ship was issued without naming the owner.
The Italian finance ministry claimed to have found 'significant economic and business links between the vessel's beneficial owner and eminent people in the Russian Government.
With a length of 140m, Scheherazade has two helicopter landing pads, an indoor swimming pool, and other features, according to media reports. It can accommodate up to 18 guests and 40 crew.
Constructed by Germany's Luerssen, the vessel was delivered to its owner in 2020.  
The latest move follows Italy's decision to ban Russian vessels from entering its ports, which became effective on 17 April.
Several luxury vessels with Russian ties have been impounded since Russia's invasion of Ukraine.
Last week, Fiji impounded the $300m motor yacht Amadea, owned by sanctioned Russian oligarch Suleiman Kerimov, at the request of the US.
Earlier, Spain detained superyachts Crescent and Tango, which belong to sanctioned Russian oligarchs Igor Sechin and Viktor Vekselberg, respectively.
Yacht SCHEHERAZADE is currently located at WMED – Ligurean Sea at position 44° 02′ 06.6″ N, 010° 02′ 16.0″ E as reported by MarineTraffic Terrestrial Automatic Identification System on 2022-03-02 17:49 UTC (2 months, 8 days ago) Marine Traffic reported

The vessel is currently at port MARINA DI CARRARA, IT after a voyage of 2 days, 13 hours originating from port TIVAT, ME
SCHEHERAZADE (IMO: 9809980) is a Yacht that was built in 2020 (2 years ago) and is sailing under the

flag of Cayman Is.
Its carrying capacity is 1022 t DWT and her current draught is reported to be 5.1 meters. Her length overall (LOA) is 140 meters and her width is 24 meters.