The Italian manager has been CEO of Gaslog Partners since last August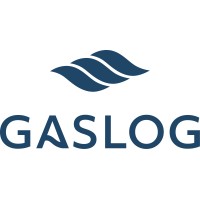 After reaching the position of CEO of Gaslog Partners in August last year, in just over a month Paolo Enoizi will also take over from Paul Wogan that of CEO of Gaslog Ltd., in which he is now already Chief operating officer.
This was announced by the same shipping group, which operates a fleet of 35 Lng carriers (plus four under construction), explaining that the Italian manager will take office exactly next March 10 and that Wogan will remain on the board until the end of June to ensure that the transition goes smoothly.
After thanking the latter for having grown the company to become one of the most important in the world in the transport of LNG, the president of the group Peter Livanos recalled that Enoizi has held the role of Coo of Gaslog since April 2019 and since 'August 2021 is also CEO of Gaslog Partners. "I have full confidence that Paolo will meet and exceed our expectations and I look forward to working closely with him as he will evolve the company in the years to come," he added. After his university training in naval engineering in Genoa, Enoizi has held positions in various companies including Willis Insurance and Risk management, American Bureau of Shipping, Gem – Design for cruise ships, Tecnoship Srl, Engineering Srl, Stolt Tankers.