Home
Incidents
News & Reports
Incidents : General cargo ship sank in Taiwanese waters, crew rescued
Coast Guard rescues 10 Indonesian crew from run aground ship
General cargo ship FU LIN 88 reportedly sank in the morning of Aug 19 in waters between Penghu County islands Taiwan and Yunlin County, central Taiwan, Taiwan Strait, while sailing in southern direction from Taichung, Taiwan.
The ship issued a distress signal, reporting the flooded engine, developing stern tilt and list. 10 Indonesian crew abandoned the ship and went into life rafts, to be picked up shortly after, by the ships directed to SAR, all rescued safe, no injures reported.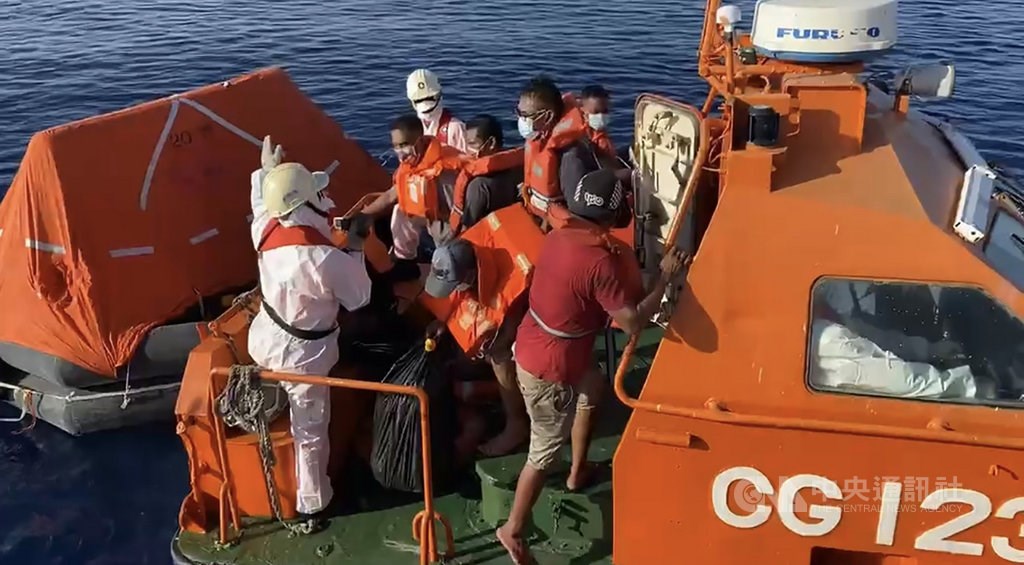 As of 0720 UTC Aug 19 status of the ship is unknown, she might sink already, or remain afloat partially submerged, AIS off during the last 8 hours.
.In details of an incident reported (CNA) that Ten Indonesian crew members were rescued from a cargo ship that ran aground and was at risk of sinking in waters off the west coast of central Taiwan, a local Coast Guard station said Thursday in a press statement
Coast Guard personnel responded to a distress call at around 6:10 a.m. that a Sierra Leone-registered cargo vessel, named Fu Lin 88, had run aground 13 nautical miles offshore from a fishing port in Yunlin County, the Coast Guard said.
The vessel began to tilt after water entered its engine room, the Coast Guard said.
A 500-tonne Coast Guard patrol ship sent to the area picked up 10 Indonesian crew members in three life rafts, none of whom showed signs of injury, it said, adding that the rescuers all wore PPE during the rescue.
The rescued foreign nationals were taken to a quarantine facility in Kaohsiung for COVID-19 testing, in line with the government's COVID prevention protocols, the Coast Guard said.
They will later be transferred to the Centers for Disease Control Southern Regional Center and the local station of the National Immigration Agency for follow-up processing, the Coast Guard said.