Seven cruise ships were in the port of Livorno at the same time., the port accommodated two nearly 330-meter-long giants, the Celebrity Beyond and Norwegian Escape, at the Italia pier. Another titan from the Scandinavian company, the Epic, was berthed at the Alto Fondale quay
Berth 75 behind the Molo Mediceo was set aside for the Viking Sky. In addition, the historical Porto Mediceo also accommodated three smaller vessels: the Marella Discovery, the Sea Dream, and the luxury cruise clipper the Stad Amsterdam.
The port welcomed a total of 9,000 passengers yesterday. 292 cruise ships have been scheduled to call at Livorno from New Year's Eve to December 31st.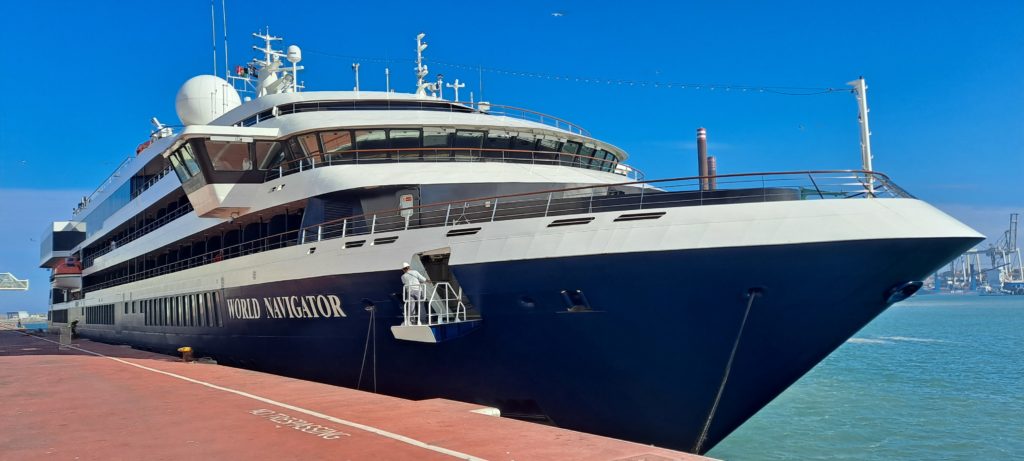 On the other hand, Porto Cruise Terminal welcomed the Portuguese Cruise Ship 'World Navigator' on June 10th – 'Day of Portugal, Camões, and the Portuguese Communities'. 'Portugal Day' commemorates the death on 10 June 1580 of Luís de Camões, a poet, and national literary icon.
The World Navigator arrived at the Porto Cruise Terminal with 85 passengers on board, mostly from the USA. She is currently on an 8-day trip from Lisbon to London and scheduled to visit Leixões, A Coruna, Bordeaux, Guernsey, and Honfleur.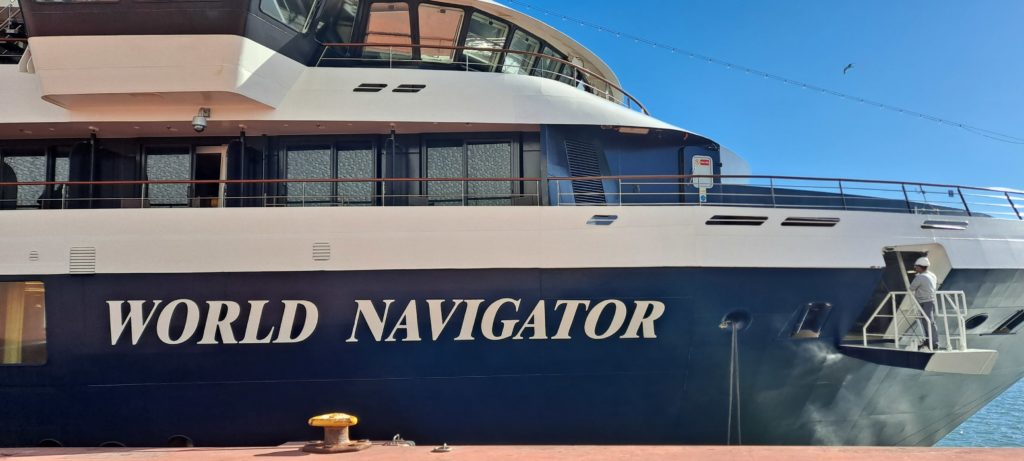 The World Navigator is a Portuguese cruise ship built in the West Sea Shipyards located in the Port of Viana do Castelo (North of Portugal) for Mystic Cruises of the Portuguese entrepreneur Mário Ferreira. She is operated by Atlas Ocean Voyages, a US-based luxury cruise line that primarily serves the US market.
Launched in October 2020 and delivered in June 2021, the World Navigator is the first (and only to date) expedition vessel operated by Atlas Ocean Voyages out of five planned to be part of the fleet by 2024. She is 129 meters long and can accommodate up to 200 passengers served by 120 crew members.
The World Navigator is the third ship in the Mystic Cruises fleet (and the third built-in Viana do Castelo), having started operations on July 25, 2021, on its maiden voyage from the Port of Leixões and final destination in Greece.