LANDBRIDGE Australia has appointed Peter Dummett as Darwin Port's new chief executive officer.
Peter has been acting as the Port's CEO for the past three months and will now continue to be responsible for the overall operations and management of the Port. His significant maritime experience and extensive knowledge of the Northern Territory business sector will be an asset to the Port.
Mr Dummett joined Darwin Port Corporation in 2011 as general manager port development and continued in the role through Landbridge's acquisition of the port in 2015.
Darwin Port's non-executive director Terry O'Connor welcomed Mr Dummett to the role and praised his maritime experience and knowledge of the Northern Territory business sector.
"Peter will be a solid leader for the port, with his extensive knowledge and experience in maritime, shipping, trade and logistics," Mr O'Connor said.
"We remain committed to the Northern Territory, and I look forward to working with Peter, his team, the Northern Territory government and industry stakeholders to develop and grow trade in the Territory."
Mr Dummett's maritime career began in the Royal Australian Navy, where he developed an interest in commercial shipping.
He then moved on to various roles in the shipping industry including regional development manager with Swire Shipping.
In his role at Swire Shipping, Mr Dummett was involved in the promotion of the Northern Territory government's AustralAsian trade initiative, which involved collaboration between the state government, Swire Shipping and the port of Darwin.
During that time, he served as a member of the executive of the NT Chamber of Commerce International Business Council for four years, which included two years as deputy chairperson.
Mr Dummett then joined Perkins Shipping as coastal trades manager where he was responsible for contract management of agreements between Perkins and Rio Tinto, GEMCO and Woolworths.
He continued in his role as coastal trades manager following Toll's acquisition of Perkins before joining the Darwin Port team in 2011.
On the other hand the Exercise Kakadu 2022 has ended with the official reception being held in Darwin on Monday 12 September. The night featured a Ceremonial Sunset parade conducted by the Royal Australian Navy.
This was the 15th iteration of the exercise with 24 participating countries involving more than 18 vessels and aircraft. The harbour phase of the exercise can be a juggling challenge as the port ensures that commercial shipping operations continue around the defence activities.
In acknowledgement of his efforts to achieve this, Darwin Port Shipping Scheduler and former Royal Australian Navy Chief Petty Officer, Mark Kershaw was invited to the event. Mark works very closely with embedded and Darwin based military personnel to ensure shipping movements take place incident free.
About : Landbridge
Landbridge is a private multinational company with business interests in port and logistics, oil and gas, real estate and tourism, and manufacturing and trade.
Landbridge's vision is to develop northern Australia as the gateway to Asian markets, facilitating development and trade for Australian producers, businesses and industry.
In progressing our vision, we focus on investing in people and infrastructure, championing local industry and making a positive impact in the communities where we operate.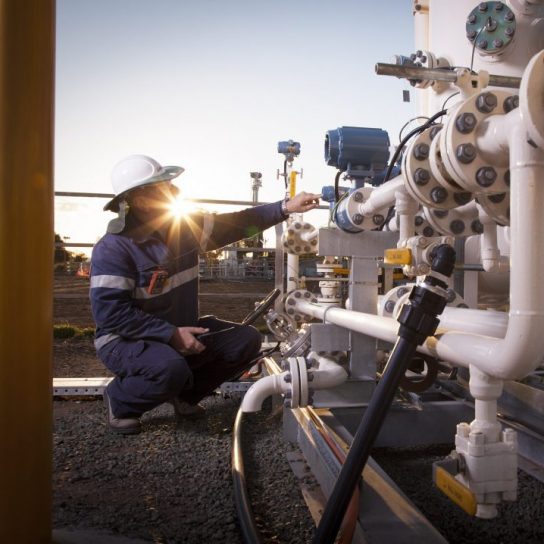 Landbridge's headquarters are located in Brisbane, Queensland and its holding company, Landbridge Group's headquarters are in the Shandong province of China.