The producer of biogas Nature Energy has entered into an agreement with MAKEEN Energy on the establishment of the first liquid biogas production plant in Denmark, which is a green and CO2 neutral fuel. The plant will be located in Frederikshavn, where it can supply the Nordic shipping and transportation sector, amongst others the ferries of SAMSØ Shipping Line are expected to sail on the Danish produced liquid biogas soon.
Even though the Danish production of biogas is a record high, liquid biogas has not yet been produced here.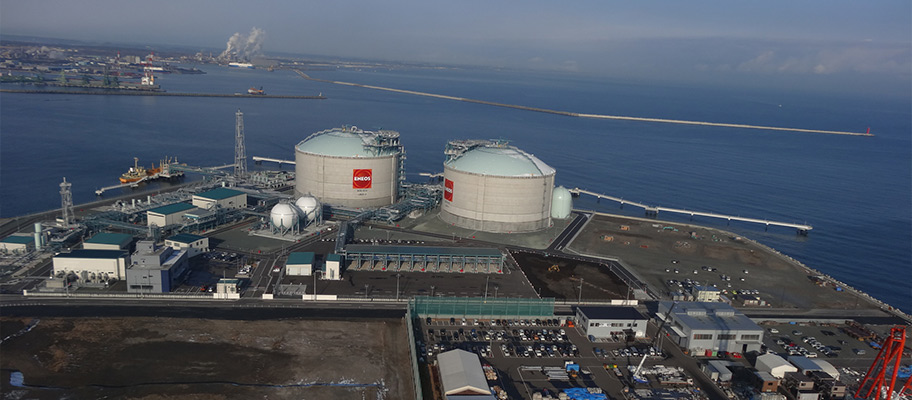 This will now change. Nature Energy will in cooperation with MAKEEN Energy establish a so-called LBG plant at the port in Frederikshavn for the production of liquid biogas, which amongst others can be used for ferries and lorries. Nature Energy is Denmark's largest producer of biogas and MAKEEN Energy is specialized in the development of equipment and projects within cooled gases. Together they have established a common company behind the project, which has been named Nordic Liquefaction (NORDLIQ).
– The new plant will be the first of its kind in Denmark when it is expected to be finished by mid-2023. This marks an entirely new chapter for the green transition in Denmark because it will now be possible for ferries and lorries to tank a green fuel in the form of liquid biogas on Danish ground, says CEO at Nature Energy, Ole Hvelplund.
CCO at MAKEEN Energy, Bo Larsen, looks forward to implementing the NORDLIQ project, which will deliver the first liquid biogas in Denmark.
– Liquid biogas will be an important part of the future green fuels, and we are therefore proud to be part of this project together with Nature Energy, which will create new ways to ensure an effective green transition within transportation, says.
Holds great potential within the heavy transportation
While lorries powered by liquid gas are prevalent in Germany, Norway, and Sweden amongst others, they are still unusual in Denmark. 
It is not possible for lorries to tank neither liquid natural gas (LNG) nor liquid biogas (LBG) at Danish filling stations, and this eliminates many gas-powered lorries from Denmark. This will hopefully be changed now, says Ole Hvelplund:
– Liquid biogas is particularly demanded within heavy transportation, where there is an enormous need for a green alternative to fossil fuels, which still dominate the roads today. We are therefore proud to lead the way with the establishment of this plant, which will benefit the entire transport sector.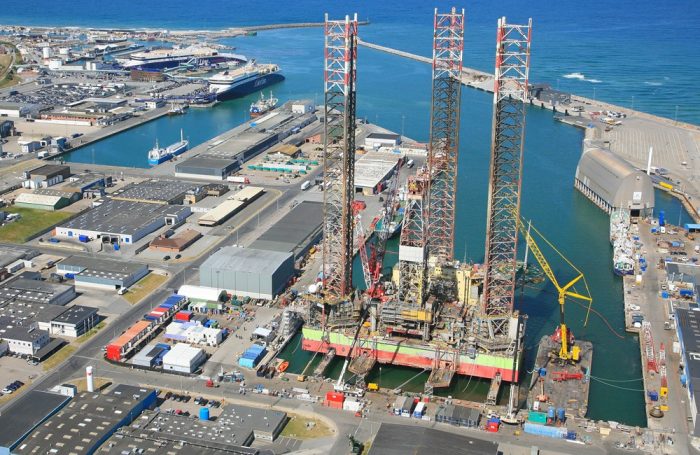 CEO at Port of Frederikshavn, Mikkel Seedorff Sørensen is very pleased with the placement of NORDLIQ:
We are both happy and proud that NORDLIQ has chosen to locate its plant in Frederikshavn. This emphasizes our strategically important location between the seaway into the Baltic Sea and the motorway network and is contributing to the strengthening of Port of Frederikshavn's position as a green nerve centre.
Between 60,000 and 100,000 vessels pass closely by Port of Frederikshavn each year and one of the potential consumers of the liquid gas will be Bunker One, who in cooperation with NORDLIQ will contribute to sales and marketing for the shipping industry.
Peter Zachariassen, CEO at Bunker One says:
– At Bunker One we are extremely proud of the opportunity to offer the maritime sector a Danish-produced product, which we see a higher demand for, now more than ever.
Samsø Shipping Line presently has one ferry sailing on fossil liquid natural gas, which is being transported to Denmark from the Netherlands, and the company is looking forward to the possibility of filling liquid biogas in the tank.
– A more sustainable ferry operation is a crucial area of focus for Samsø Shipping Line and we will soon be able to take a step forward and sail on Danish-produced liquid biogas. We believe this is interesting and therefore we also expect to convert to liquid biogas when the upcoming LBG plant has been established, says Carsten Kruse, General Manager at Samsø Shipping Line. 
The fuel company Q8 already delivers liquid natural gas (LNG) to Samsø Shipping Line and Q8's head of fleet & IDS, Gert Thomasen, sees a great potential in the Danish produced liquid biogas, which amongst others could be used for the company's upcoming filling station in Padberg, which as the first in Denmark will service the heavy transportation with liquid gas. 
– We will make it easier for our customers to get started with the green transition, and therefore it will be a major step on the way to more sustainable lorry transportation if we in the future can deliver Danish produced liquid biogas. Liquid biogas is a very relevant alternative to heavy transportation, which cannot be electrified tomorrow. At the same time, liquid biogas is also interesting for our marine customers with a focus on alternatives to traditional fossil fuels, says Gert Thomasen from Q8.
NORDLIQ expects that the construction of the LBG plant can be started later this year (2021), when the planning permission is in place. 
Liquid biogas (LBG) is a climate-friendly alternative to liquid natural gas (LNG), which amongst others is used within several parts of the transportation sector. Neither liquid natural gas nor liquid biogas are produced in Denmark today. Liquid biogas is produced by cooling the biogas to -160 degrees, after which the green gas becomes more than 600 times more compact and thereby useful and profitable as fuel in the transportation sector.
 
When the LBG plant is expected to be finished, it will at first be able to produce 20,000 tons of liquid biogas a year. Hereafter, there will be potential to expand the plant to produce up to 120,000 tons of liquid biogas a year. In comparison SAMSØLINJEN today uses 3,000-4,000 tons of liquid natural gas a year.
 
Nature Energy has emerged with MAKEEN Energy with the company NORDLIQ, which will manage the production of liquid biogas in Frederikshavn. The establishment of the LBG plant is a total investment of a three-digit million amount where Nature Energy delivers 2/3 of the investment, while MAKEEN Energy stands for 1/3.
 
Since liquid natural gas (LNG) and liquid biogas (LBG) are nearly identical chemically, the new plant in Frederikshavn will also be able to produce LNG, depending on the customers' needs and demands.
 
The establishment of the plant is expected to start later this year (2021) and is expected to be finished by mid-2023.