Bulk carrier ALMIRANTE STORNI is suffering a major fire, understood ship's cargo, timber, is on fire, which started around noon Dec 4, at Gothenburg anchorage, Sweden. ALMIRANTE STORNI arrived at the anchorage at around 1000 UTC Dec 4 from Vallvik, Sweden Gulf of Bothnia. 1700 UTC: Firefighters are fighting for several hours already, but so far, without visible success. 17 crew reportedly are still on board, assisting firefighters.
Bulk Carrier

ALMIRANTE STORNI

is currently located at

BALTIC – Kattegat

at position 57° 33′ 50.0″ N, 011° 35′ 38.5″ E as reported by MarineTraffic Terrestrial Automatic Identification System on 2021-12-04 20:08 UTC (2 minutes ago)
The wind in this area at that time blows from the East direction at force 5 Beaufort.
The vessel is currently at port GOTEBORG ANCH, SE after a voyage of 3 days, 2 hours originating from port LJUSNE, SE.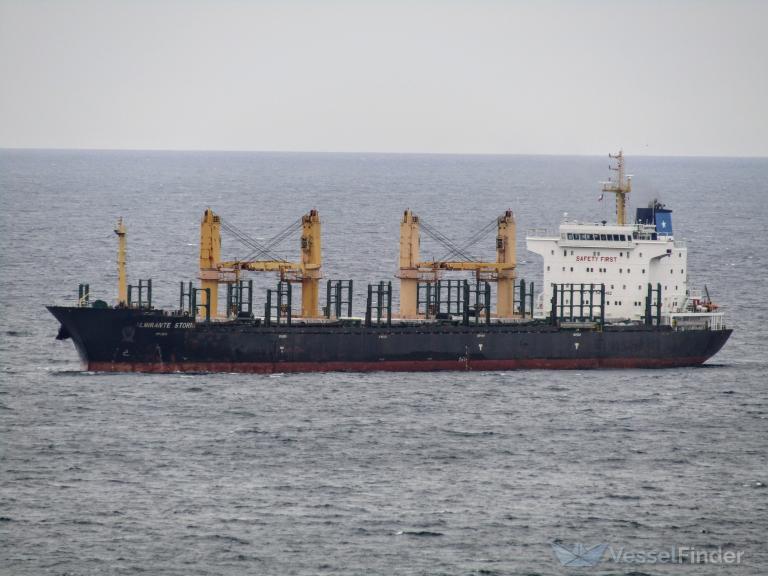 ALMIRANTE STORNI (IMO: 9497452) is a

Bulk Carrier

that was built in 2012 (9 years ago) and is sailing under the

flag of Liberia.
Its carrying capacity is 31796 t DWT and her current draught is reported to be 10 meters. Her length overall (LOA) is 177.46 meters and her width is 28.24 meters.
New FleetMon Vessel Safety Risk Reports Available: https://www.fleetmon.com/services/vessel-risk-rating/