The pandemic has provided us all with a few challenges, but they've come through the worst, with build bays full and 22 builds in progress. Constant innovation and improvement mean we are now devoting more time than ever before to building better boats. In fact, they calculated it would take one of our craftspeople a lifetime to build one of our mid-sized yachts. No wonder Oysters last a lifetime and beyond.
Their plans to bring new talent into British boatbuilding saw record numbers apply to the Oyster Apprenticeship Academy. We took on 14 apprentices in September and they are already bringing their impeccable work to our builds.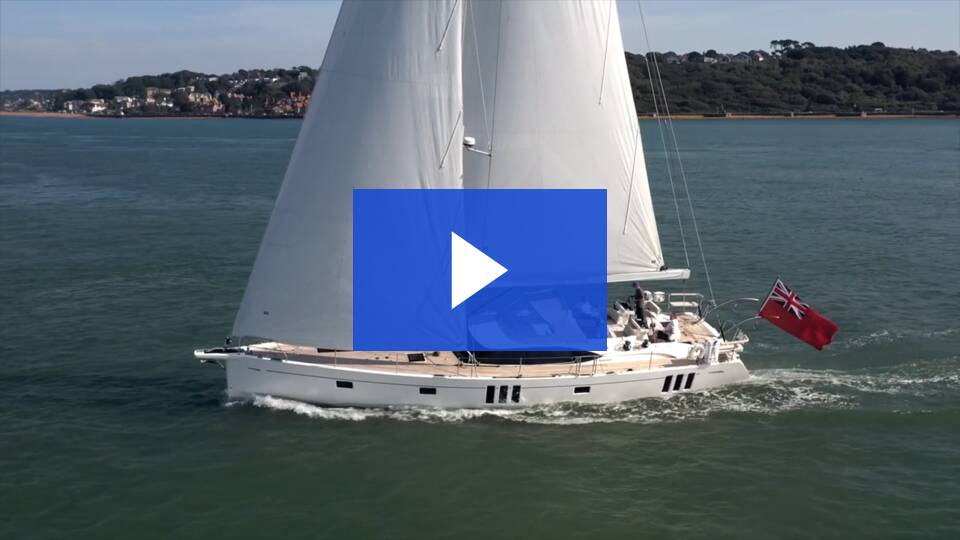 Building the 495
The New Oyster 495 continues to take shape – catch up on progress with Shirley Robertson's behind-the-scenes video series here. The interiors of 495/01 are in place and the deck has been married to the hull. With ten 495's already sold, we expect demand to be strong following her premiere early next year.
Presenting Oyster to the world
The private view of the new Oyster 595 and a 745 in Southampton in September was a huge success. And there was lots of interest in the fleet, especially in the new 495, at the Newport and Annapolis boat shows.
They are planning a UK Private View in the Spring of 2022, dates to be confirmed. On show will be the new Oyster 495, along with a stunning selection of new and brokerage boats.
The next Oyster World Rally will set sail from Antigua on January 9th. Twenty-five lucky owners have spent the summer preparing and are now en route to the Caribbean. Our technical support team did extensive complimentary health checks for 29 Oysters in Las Palmas before they set off on their transatlantic passages with the ARC, ARC+ or transit to Antigua for the start of the Rally.
Dedication beyond expectation
Recently, we celebrated the achievements of two special colleagues: Kevin Webster and Molly Marston.
Kevin has been with Oyster for 50 years, starting as an apprentice. He retired earlier this year but will continue to pass on his time-honored craft skills to the next generation of boat builders at the Oyster Apprentice Academy.
Molly originally set up (and still runs) Oyster Charter