Non-booked vessel's transit is scheduled after the booked vessels, considering the daily canal capacity and resources available.
The only means to guarantee transit without delay is through the use of the booking system. For transits coordination, contact: operations@nortonlilly.com.pa
Neopanamax locks: Increase of 1 day (average) waiting time for Non-Booked Vessels for both Southbound and Northbound, in comparison with Waiting times for April 7.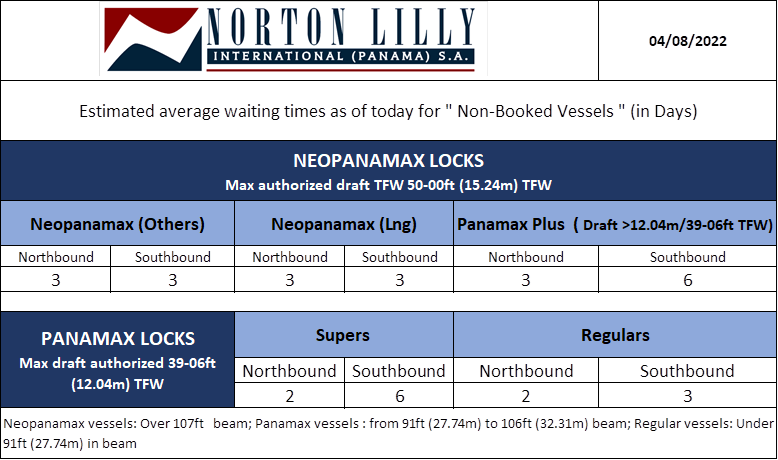 Panamax locks: Southbound transits improved in 1 day their average waiting times for both Supers (6 days) and Regulars (3 days).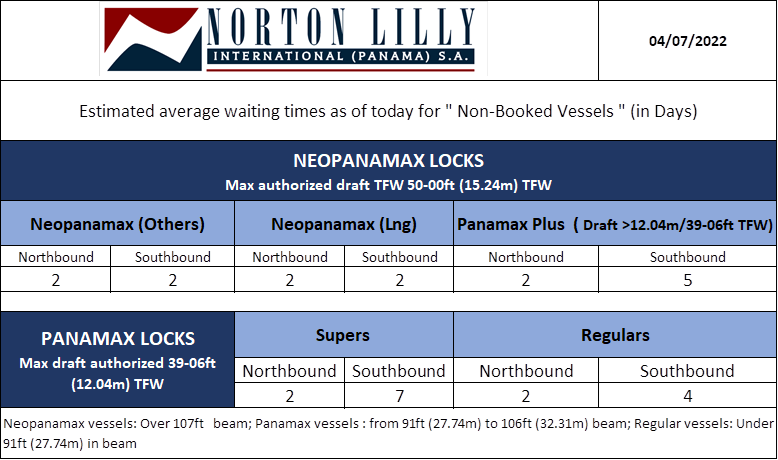 Disclaimer: Waiting times for non-booked vessels are dynamic and are subject to changes, operational loss of time, heavy arrivals, and seasonal fog.
How can we help?