Abu Dhabi, UAE –: Delivering on its mandate to transform Abu Dhabi into a leading center for maritime activities and to support the growth of the local marine community, Abu Dhabi Maritime, the primary custodian of Abu Dhabi's waterways and marine ecosystems, has revealed it will now provide jet ski licensing services within the emirate.
Assuming the role previously held by Abu Dhabi Police, Abu Dhabi Maritime will assist members of the public and commercial marine service providers with the registration of new jet skis, annual license renewals, and booking technical inspections. As an added premium offering, the organization's inspection teams will also be able to conduct technical examinations of a user's jet ski at a location selected by them, including from the comfort of their own home.
Accessible via Abu Dhabi Maritime's website and from a dedicated web portal, the new streamlined process will not only make licencing services more efficient and less time consuming, but it will also enhance maritime safety and security across Abu Dhabi's waterways by ensuring all jet skis operating within the emirate are well-maintained and seaworthy.
Capt. Saif Al Mheiri, Managing Director, Abu Dhabi Maritime, AD Ports Group, said: "As the primary custodian overseeing the management, regulation and safe use of Abu Dhabi's waterways, it is only natural that the responsibility of handling jet ski licencing falls under our remit.

"In addition to demonstrating our readiness to respond to the needs of Abu Dhabi's long-standing and thriving maritime community, we are also keen to elevate our community's overall user experience and streamline the process by which jet ski licensing is managed in order to be faster and more efficient.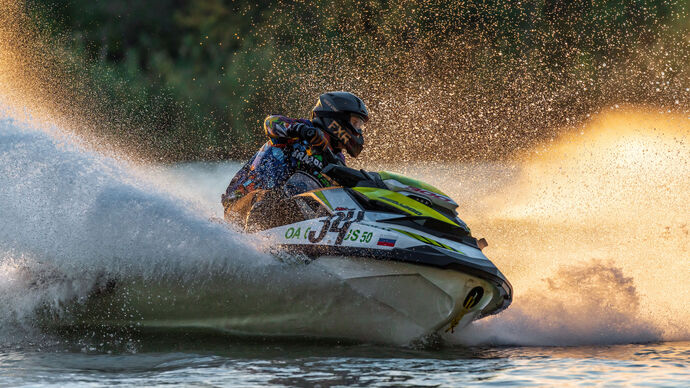 It is our strong belief that the provision of a fully integrated digital service will best facilitate all maritime activity within the emirate, and prepare us for a digitally-powered future in line with best global practices while simultaneously ensuring the continued safety of all vessels navigating our waterways.
"This latest announcement has been lauded by stakeholders from government entities, ports, individual users, communities, and marine service companies, who heralded the development as the next step in achieving an enriched user experience."
Cementing its goal to serve as the only platform for all maritime services within the emirate, Abu Dhabi Maritime's website will provide a holistic solution that caters to the needs of local community members and corporate businesses operating within Abu Dhabi's thriving marine ecosystem.
Investing in Egypt
On another side State-owned Abu Dhabi Ports (ADP) plans to invest up to $500 million in Egypt by 2022, its chief executive said
Saif Al Mazrouei further told in an interview with CNBC Arabia that his company seeks to win the contracts for two upcoming port development projects in Tenth of Ramadan dry port and the Safaga port.
"The company plans to launch more projects in several sectors in Egypt." Al Mazrouei said.