A court confirmed the $37.5 million sale of a sanctioned Russian businessman a mega yacht in Gibraltar last month after it was sold by order of JPMorgan, in the first such transaction since Russia's military assault on Ukraine.
Gibraltar authorities confiscated the 72.5-meter "Axioma" yacht last March, after the US bank said that its owner, Dmitri Bombiansky, had reneged on the terms of a 20.5 million euro loan.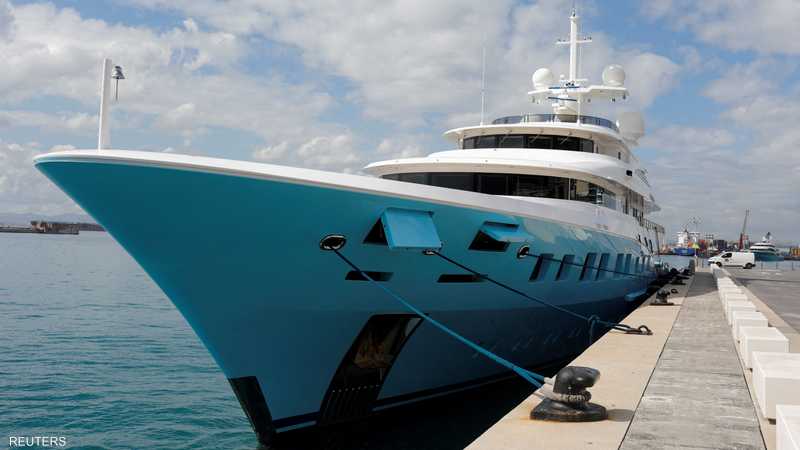 Court statement
• The Gibraltar branch of the High Court, which was commissioned to make the sale in August, said an unidentified buyer had been selected.
• The branch stated in a statement that the proceeds of the sale will be directed towards settling the yacht's debts to creditors, and that anyone with additional claims must announce this within the next 60 days
. • He added that the court will then decide what it will do with any surplus funds.
Bombiansky, 58, was the owner and chairman of the board of directors of the steel pipe manufacturer OAOTMK, a supplier of pipes to the Russian energy company Gazprom.
Forbes magazine estimates his fortune at $2 billion, and he was sanctioned by Britain and the European Union shortly after Russia's military attack on Ukraine.
Yacht AXIOMA is currently located at WMED – Gibraltar at position 36° 08′ 11.3″ N, 005° 21′ 21.7″ W as reported by MarineTraffic Terrestrial Automatic Identification System on 2022-09-28 08:52 UTC (1 minute ago)
The wind in this area at that time blows from West direction at force 5 Beaufort.
The vessel is currently at port GIBRALTAR, GI after a voyage of 1 month, 4 days originating from port ANTIGUA, AG.
AXIOMA (IMO: 9571143) is a Yacht that was built in 2013 (9 years ago) and is sailing under the flag of Malta.
It's carrying capacity is 262 t DWT and her current draught is reported to be 3.9 meters. Her length overall (LOA) is 72 meters and her width is 12.2 meters.