Today, Sunday, Alexandria Port received the cruise ship "MEIN SCHIFF 6", with 1,500 foreign tourists of different nationalities on board, including the ship's crew. The General Authority of Alexandria Port has taken all precautionary measures to comply with the instructions contained in the port management's plans to confront the Coronavirus pandemic.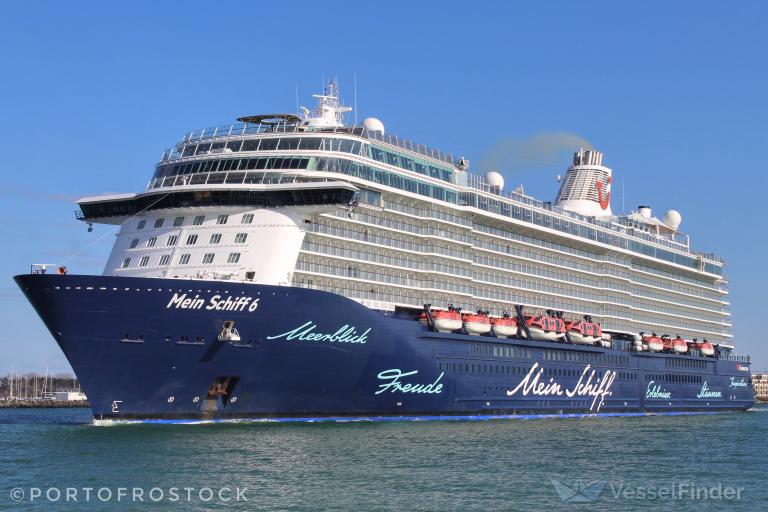 The measures are in line with the recommendations advised by the European Maritime Security Agency (EMSA) and the Midcruise Organization for Maritime Tourism in plans to resume cruises. On the other hand, the port of Alexandria recorded a remarkable activity in the movement of commercial ships and goods, as the total number of ships that frequented the port reached 71 ships carrying strategic goods and goods. Ahmed Bariqa, the official spokesman for the Alexandria Port Authority, said that the traded goods are estimated at 255,000 tons, and include grains, petroleum materials, and general merchandise.
The Alexandria Port spokesperson indicated, in a statement, that 1,468 incoming and outgoing containers were handled, and thousands of trucks entered and exited too and from the port during the past 48 hours. Captain Tarek Shaheen, head of the Alexandria Port Authority, stressed the companies and workers at the port to take all precautionary measures and measures, to limit the spread of the new Coronavirus.
Passenger Ship

MEIN SCHIFF 6

is currently located at

EMED – East Mediterranean

at position 31° 44′ 34.8″ N, 031° 00′ 50.7″ E as reported by MarineTraffic Terrestrial Automatic Identification System on 2022-03-12 22:05 UTC (21 hours, 15 minutes ago)
The wind in this area at that time blows from North direction at force 5 Beaufort.
The vessel is currently at

port ALEXANDRIA, EG

after a voyage of 1 day, 19 hours originating from

port SAFAGA, EG.
MEIN SCHIFF 6 (IMO: 9753208) is a Passenger Ship that was built in 2017 (5 years ago) and is sailing under the

flag of Malta.
Its carrying capacity is 98811 Gross Tonnage and her current draught is reported to be 8 meters. Her length overall (LOA) is 295.26 meters and her width is 42.3 meters.