Paul Allen

was one of the founders of Microsoft, alongside Bill Gates. Paul Allen also owned NBA's Portland Trail Blazers and NFL's Seattle Seahawks teams, with his fortune estimated at $20,3 billion by Forbes. It is well known that he had a passion for the ocean and adventures, owning a 92-meter Nobiskrug Tatoosh in addition to Octopus.
A renowned world-class cruiser and one of the most well-traveled yachts in the global fleet, Octopus encompasses eight decks and an interior volume of 9,932GT with exteriors by renowned Espen Oeino, along with interiors by Jonathan Quinn Barnett of Seattle.
Unlike the other owners of superyachts who are trying to stand out with non-standard form or the length of their boats,

Paul Allen

has made a bid for excellence, for example, his yacht was built under the scheme of diesel-electric with 8 diesel generators, who simultaneously work on two electric motors of 6 megawatts, propelling screws.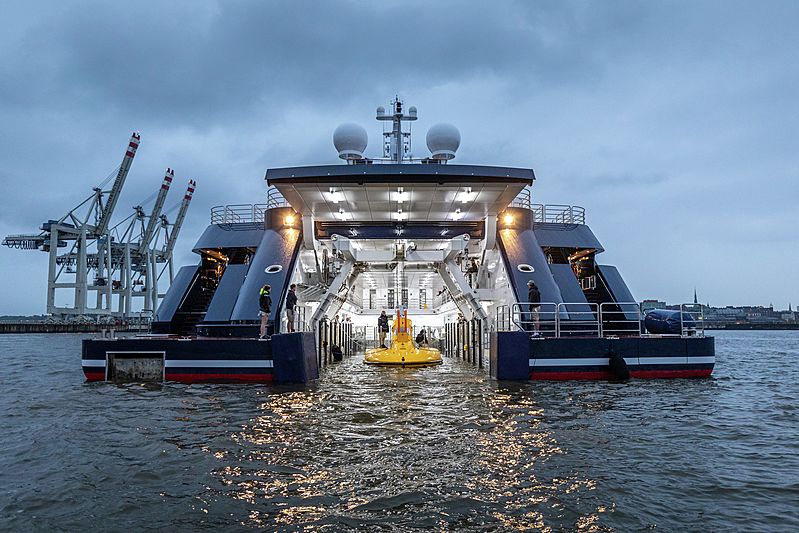 Also, Octopus has thrusters that allow her to go into any port or moor without the help of tugboats despite its length of 126 meters.
With accommodation for up to 26 guests across 13 cabins and 63 crew across 30 cabins, Octopus has explored multiple destinations since her delivery in 2003, including the coast of Antarctica, traversing the Northwest Passage, and recovering the ship's bell from the wreck of HMS Hood at a depth of 2.8km for the Royal Navy.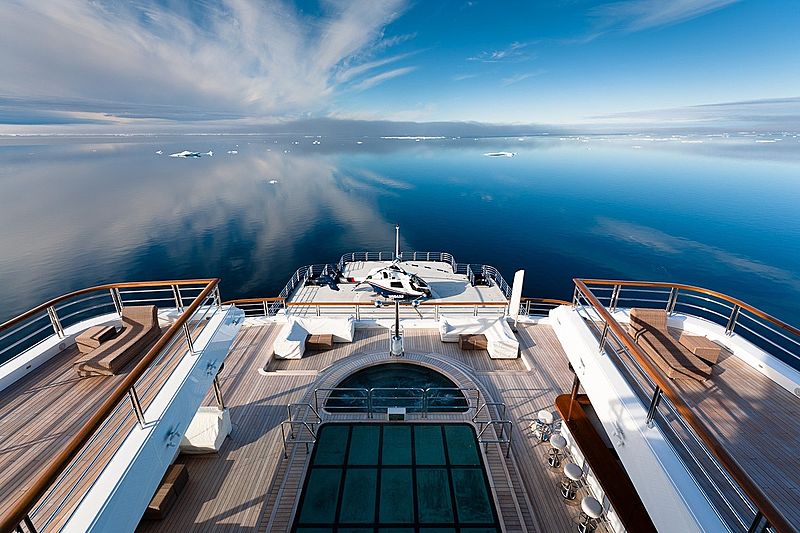 Octopus comes with an abundance of features and amenities specially tailored for those looking to explore the globe's most remote and inaccessible destinations. For instance, the submarine Pagoo can dive with eight guests and two crew for up to eight hours. Octopus also houses two helicopters, seven tenders, two liferafts, an ROV capable of diving to 3km, and several jetskis.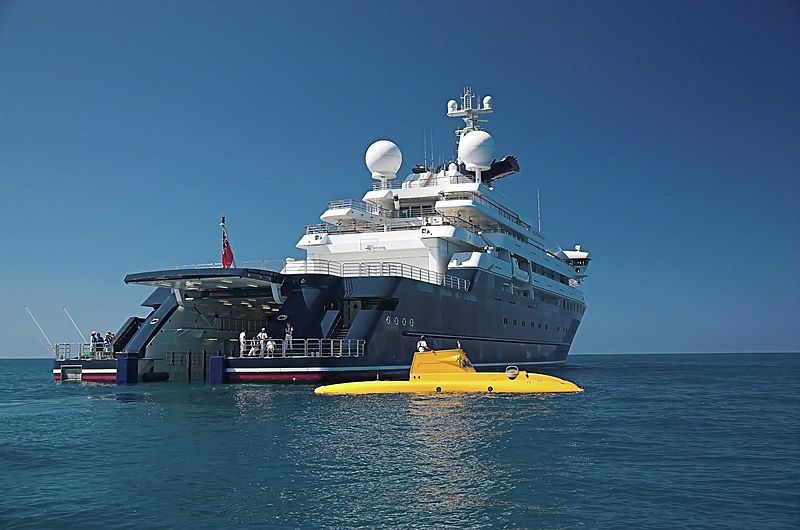 Source :  Yacht HARBOUR